Shaken-up Gordon passes concussion test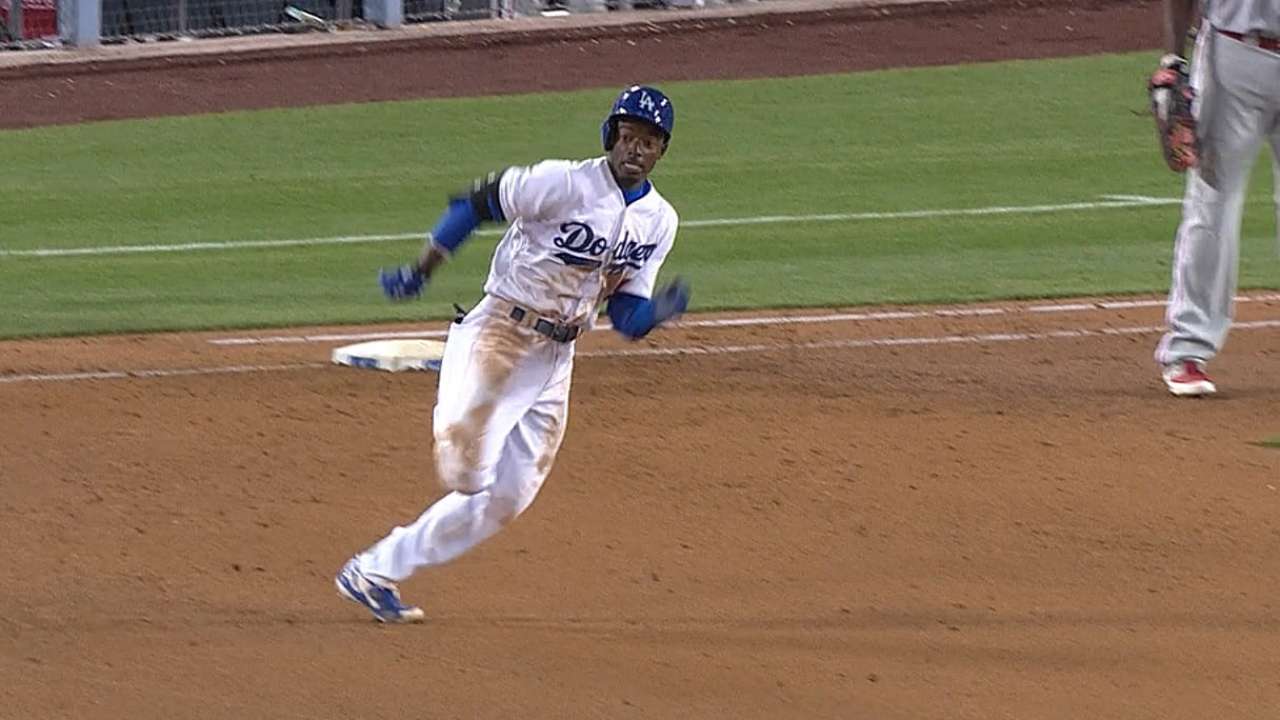 LOS ANGELES -- Dodgers second baseman Dee Gordon passed a concussion test after being removed from Tuesday night's 3-2 loss to Philadelphia at the end of the seventh inning.
Gordon had hustled for a double and stole third with a head-first slide, slamming his head into the knee of Phillies third baseman Jayson Nix.
Gordon rolled onto his back, was attended to briefly by trainer Stan Conte and remained in the game, scoring on Justin Turner's pinch-hit single to tie the game, 2-2.
For the top of the eighth inning, Turner took over for Gordon at second base, and reliever Brian Wilson came in for Gordon in a double-switch.
"We had to make a decision really quick with one infielder left, and I couldn't get my feet under me to stay in the game," said Gordon. "I'm good. I had a concussion test, and everything's good."
Manager Don Mattingly said Gordon looked "a little dazed" after scoring.
Tuesday was Gordon's 26th birthday. He celebrated with the double, a single and two stolen bases while batting in the seventh slot for the first time this year.
The double helped send the game into extra innings.
"I just saw it go into right-center and felt I need to be in scoring position and felt I could make it," he said of his legged-out double.
Gordon leads the Majors with 12 stolen bases.
Ken Gurnick is a reporter for MLB.com. This story was not subject to the approval of Major League Baseball or its clubs.