Kershaw teed up for rehab after 'pen session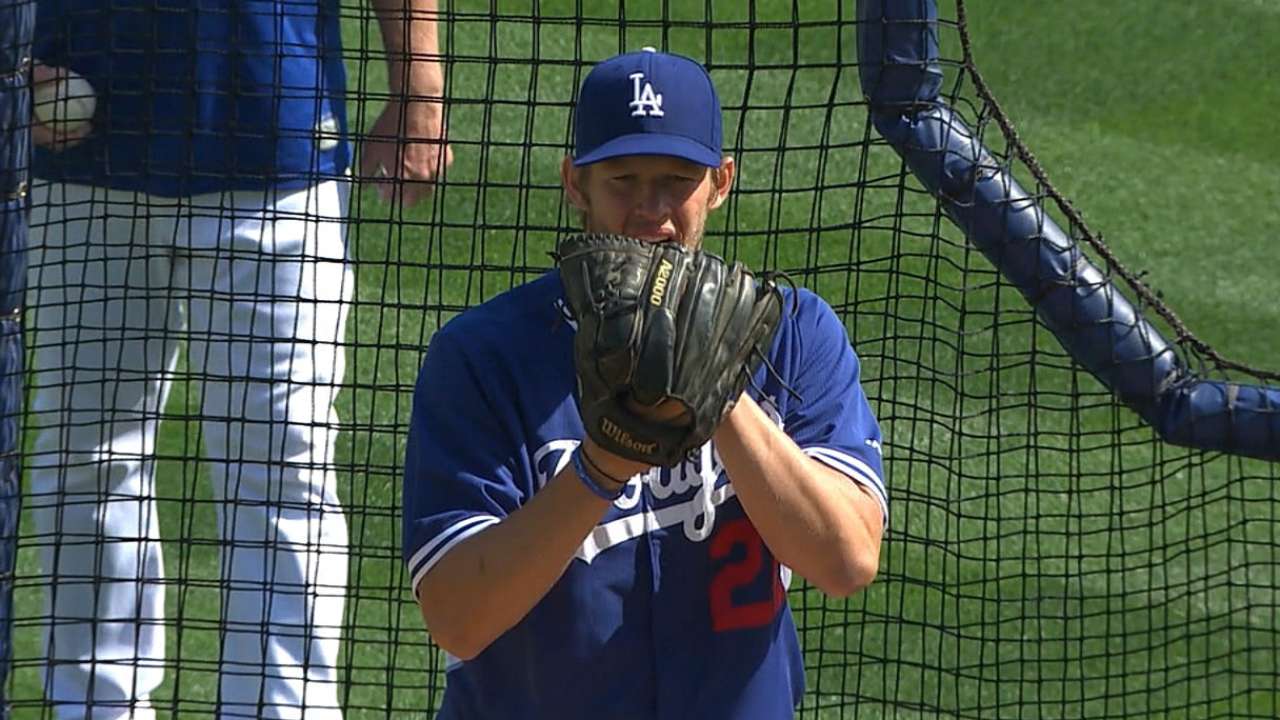 LOS ANGELES -- Dodgers ace Clayton Kershaw threw an impressive bullpen session on Tuesday that should set him up for a Minor League rehab start with Class A Rancho Cucamonga on Friday.
The Dodgers, however, have not announced the next step in Kershaw's recovery from a strained teres major muscle that put him on the disabled list after his Opening Night win in Australia.
Kershaw threw all of his pitches, including lively fastballs and sharp breaking balls. A.J. Ellis, two weeks after going on the disabled list with left knee surgery, caught the session and gave a simple endorsement to the left-hander's soundness that spoke volumes.
"He looked normal," said Ellis.
Before the session, Ellis threw to second base from the plate for the first time since the operation and said he feels better than he has all year for all baseball activities except running, which is now his final hurdle.
Ellis said he suggested joining Kershaw to catch the first rehab assignment, with Kershaw hitting and the designated hitter batting for Ellis.
Ken Gurnick is a reporter for MLB.com. This story was not subject to the approval of Major League Baseball or its clubs.