Kershaws lead Dream Center event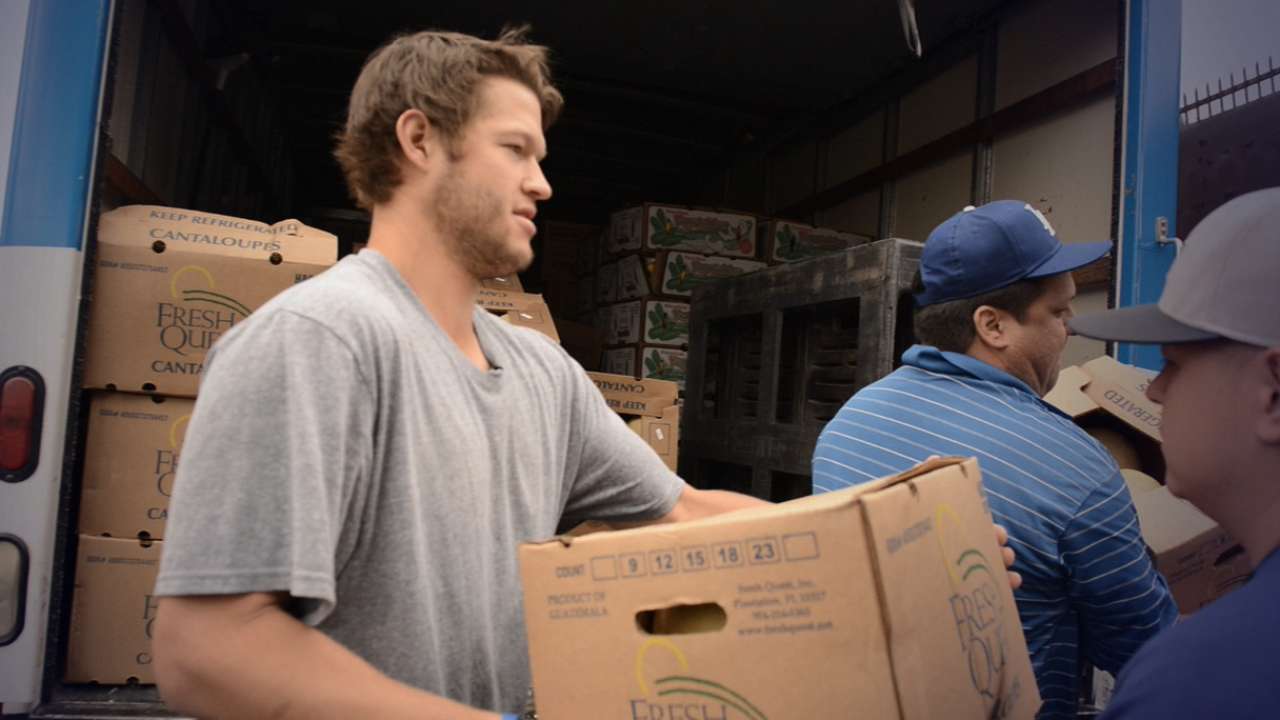 LOS ANGELES -- Dodgers wives have committed to a season-long series of outreach projects in conjunction with The Dream Center, a volunteer-driven organization that finds and fills the needs of over 50,000 individuals and families each month.
On Tuesday, Clayton and Ellen Kershaw were joined by more than 30 season-ticket holders to help distribute groceries to 175 families in a Los Angeles community just south of Dodger Stadium.
Earlier this month, Dodgers wives participated in The Dream Center's Food Truck Outreach at 25 elementary school distribution sites.
Other events planned this year: Adopt A Block in May; GED Tutoring/Project Prevention in June; His Hands Extended clothing distribution in July; Back to School supply distribution in August; Serve24, serving food on Skid Row.
Ken Gurnick is a reporter for MLB.com. This story was not subject to the approval of Major League Baseball or its clubs.