Puig sidelined for second game by thumb injury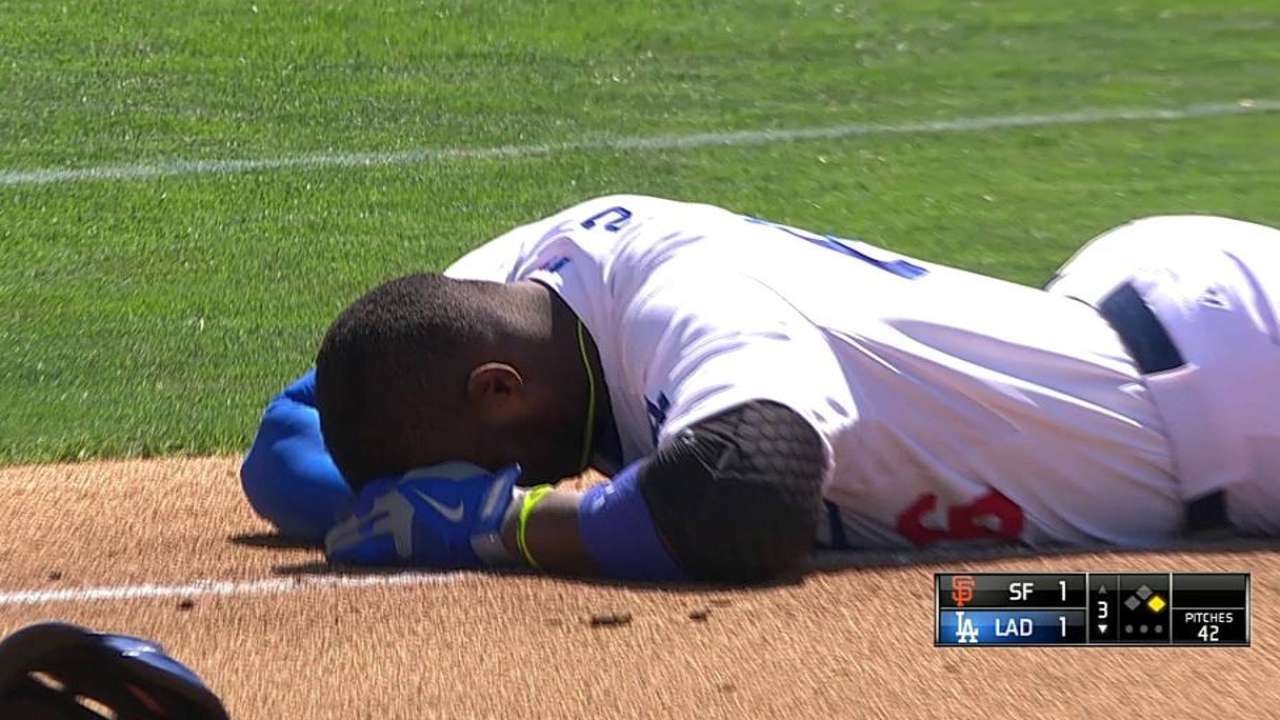 LOS ANGELES -- Yasiel Puig was not in the Dodgers lineup for the second game in a row Tuesday night because of a left thumb injury, but manager Don Mattingly said the outfielder "is still kind of day to day" and might be available in some capacity against the Tigers at Dodger Stadium.
Mattingly said Puig, who also missed Sunday's game against San Francisco, was going to be fitted with a splint so he could do baseball activities.
"He's going to hit inside, and he can throw," the manager said.
Carl Crawford started in left field, Matt Kemp in center and Andre Ethier in right.
Mattingly said he was not sure how Puig could be used, if at all, in the opener of the two-game series. Puig was available to pinch-run Sunday but did not enter the game.
Earl Bloom is a contributor to MLB.com. This story was not subject to the approval of Major League Baseball or its clubs.