Mattingly comfortable with expanded replay system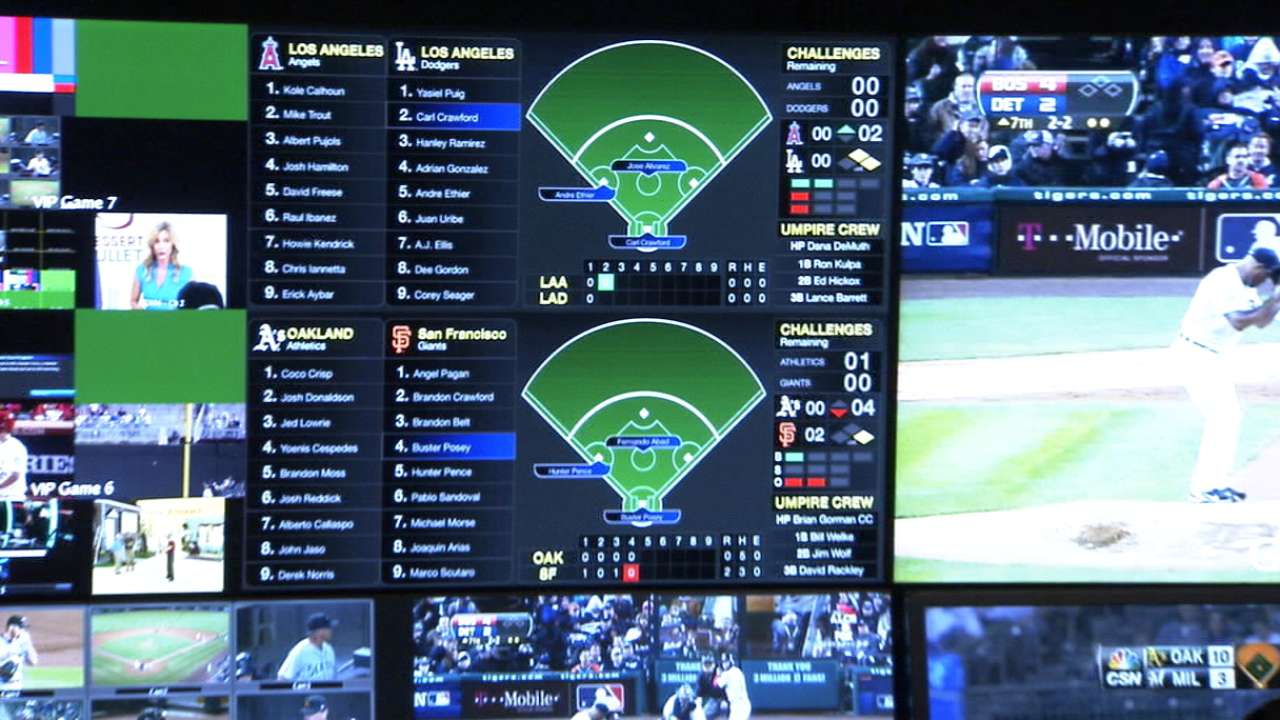 SAN DIEGO -- Dodgers manager Don Mattingly said he was ready for his club's first regular-season game under Major League Baseball's expanded replay rules, after playing the two Australia games without it.
"I feel OK with it," said Mattingly. "It seems the technology is so good and so fast, there's no reason to rush on the field and yell and scream. It allows you to look in the back, and by the time you have to challenge or not challenge, you know the answer."
Dodgers video coordinator John Pratt will be the communicator from the video equipment in the clubhouse to the dugout, via telephone, to inform the bench when an umpire's call possibly is wrong. Then it's up to Mattingly to decide whether to use his one challenge for the game before the seventh inning. If the challenge is upheld, the club receives one additional challenge, but never more than a total of two in a game.
"The only question is, the only gray area, is it worth it in the second or third innings?" Mattingly said of the managerial strategy. "That's the only thing up in the air. Who's coming up? How many outs? If Hanley [Ramirez is] coming up, it might be worth breaking open a game. If it's [Josh] Beckett or a pitcher with two outs, it might not be worth it. It depends on the game and who you've got coming up.
"As far as the mechanics of it, we don't really know. We had a few games to try it and I'm fairly comfortable with the way it works. I'm confident in the technology. I'm sure there will be a few tweaks as it goes along. We'll still be able to argue and get our point across. But you can't have everything. You want to get the call right. The biggest argument would be if the [umpire] wouldn't review after the seventh inning. That would seem to be silly."
Ken Gurnick is a reporter for MLB.com. This story was not subject to the approval of Major League Baseball or its clubs.