Ryu ready to jump feet-first back into action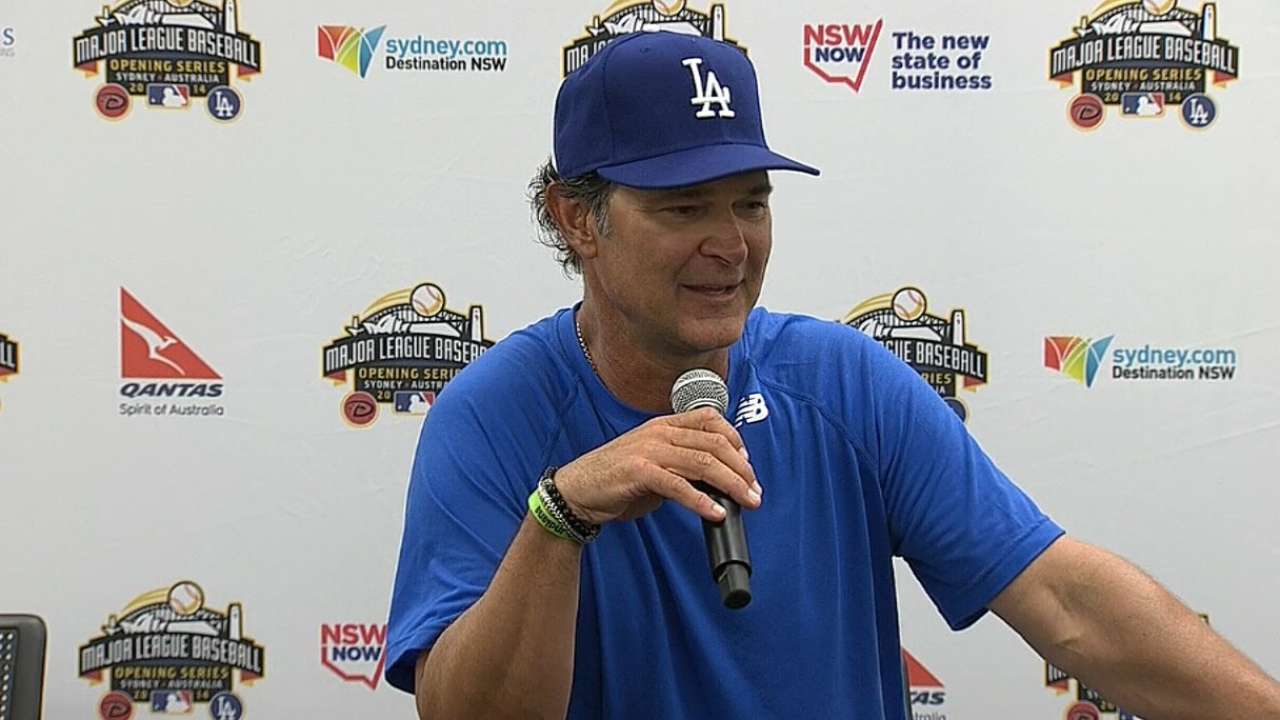 ANAHEIM -- Speaking for the first time of his Sunday night start in San Diego, Hyun-Jin Ryu said it is a "privilege" to get the ball for what essentially is another Opening Day start, noting especially the honor of doing so while coming from Korea just one year ago.
And his troublesome big right toe has healed so well that he will not even be wearing any extra protection for it when he faces the Padres on national television.
"I'll be wearing a sock," he quipped.
Standing in shower sandals and with his right toe exposed while chatting with the media, a large, dark bruise was still evident under the pitcher's toe nail, but that was all. He did not have it wrapped, iced or anything else on Saturday afternoon, roughly 24 hours before the Dodgers' season gets going, again - this time in earnest.
"Everything was good yesterday," he said. "After my bullpen session, I barely felt any pain in my toe. I'm ready to go.
"If I had any doubt, I wouldn't have told Donnie [Mattingly] and the team that I could go tomorrow."
Scott Miller is a contributor to MLB.com. This story was not subject to the approval of Major League Baseball or its clubs.