Ailing Kershaw takes 'little step forward'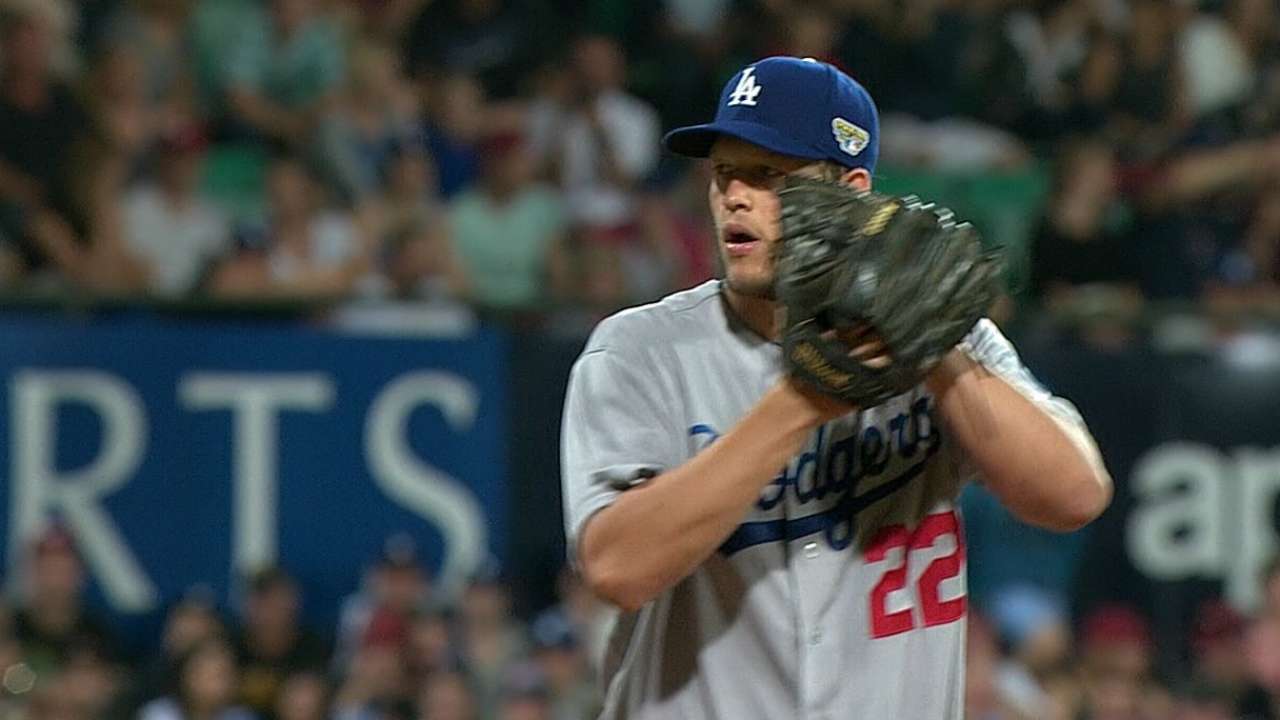 LOS ANGELES -- Inactive for the past couple of days, Dodgers ace Clayton Kershaw again snapped into motion Friday.
Hey, playing a simple game of catch counts as motion, doesn't it?
"I talked with him afterward and I think, in his mind, it went very well," Dodgers manager Don Mattingly said. "He didn't feel anything throwing. Obviously, he was not trying to throw 95.
"My next question was did he feel anything when he played catch the other day, and he said yes.
"That means we've taken a little step forward."
Several more little steps forward will mean the Dodgers will slot Kershaw in to start their April 4 home opener against the Giants. Though, the conservative skipper isn't quite ready to go there yet, especially because Kershaw's next step will be to throw with a little more intensity and see how he reacts to that.
"We're not ready to put a timeline out there," Mattingly said. "The next few days will be a little barrier to cross.
"We're not going to let him go out unless he's 100 percent. If he's not 100 percent, we're going to hold him back."
Scott Miller is a contributor to MLB.com. This story was not subject to the approval of Major League Baseball or its clubs.