Kemp may return for Dodgers' home opener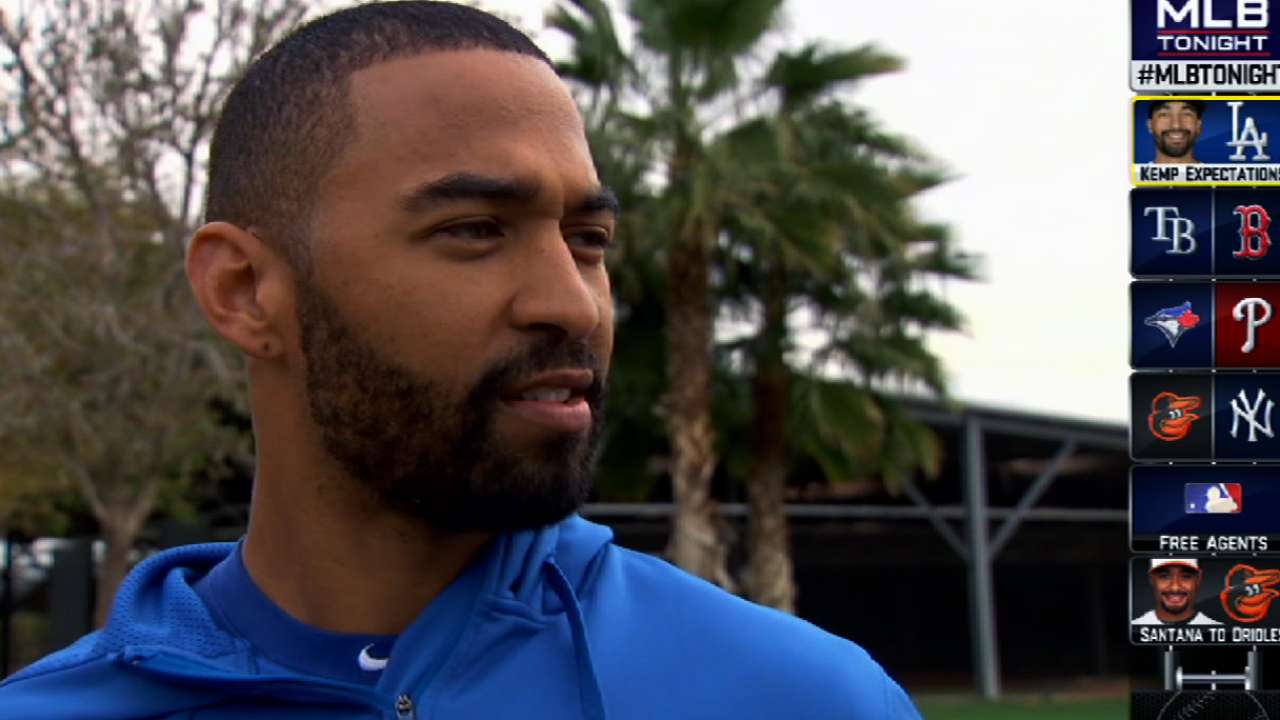 LOS ANGELES -- The Dodgers' home opener against the Giants on April 4 could double as a homecoming of sorts, and not only because that may be Clayton Kershaw's first regular-season appearance on the mainland: There is a good chance it also will mean the return of Matt Kemp.
The Dodgers' outfielder, recovering from surgery on a major weight-bearing bone in his left ankle, Friday pronounced himself all the way back and ready to roll. He's eligible to come off the disabled list on April 4.
"It's progressed a lot since we left Australia," Kemp said as the Dodgers ran through batting practice before their second Freeway Series game with the Angels in Dodger Stadium. "I'm ready to go. When the time comes, if they want to put me in the lineup I'm ready to go."
Kemp noted his workload with the Minor Leaguers at the Dodgers' spring base in Arizona while the club was opening the season against the D-backs in Australia, proudly pointing out that he swiped a couple of bags amid all of his other activities.
Given his ankle and hamstring issues of the past, in addition to his shoulder injury, that is no small feat. The more he ran, he said, the more began to feel like his old self.
"I feel really good," Kemp said. "Really confident. It's going to be fun to get back out here with the guys playing. It's been a while."
He added: "There's been a lot of rehab going on the past year and a half. If it's not one thing, it's another thing. It's time to play baseball."
That's something that Kemp has been able to do in only 179 games over the past two seasons after playing in 161 in 2011, 162 in '10 and 159 in '09.
"I'm going to stay positive," Kemp said. "It is what it is. If I start out slow, there's 162 games."
Scott Miller is a contributor to MLB.com. This story was not subject to the approval of Major League Baseball or its clubs.