Adrian pulled after getting plunked in elbow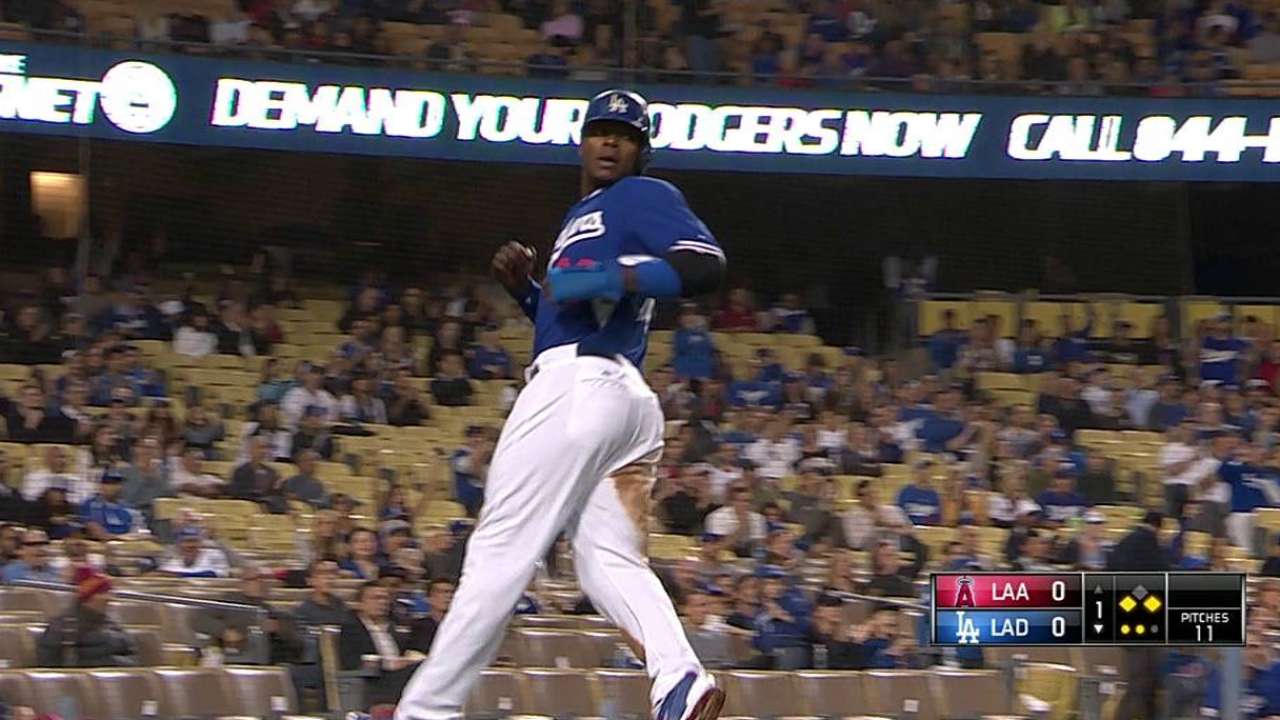 LOS ANGELES -- Dodgers first baseman and cleanup hitter Adrian Gonzalez left Thursday night's Freeway Series game with the Angels in the fourth inning after being hit with a pitch in the bottom of the third, but only for precautionary reasons.
Gonzalez was struck in the right elbow by Angels starter Hector Santiago with a two-seam fastball.
"I came out just because it went numb," said Gonzalez, whose elbow was noticeably bruised. "No need to stay out there and risk it getting swollen when I could come in and take care of it right away."
Gonzalez had been scheduled for a third plate appearance but opted instead for ice.
"I would have gotten another at-bat or two," he said. "Another at-bat or two is not going to change my season."
The inside fastball was delivered immediately after Hanley Ramirez belted an opposite-field fastball a batter earlier.
Gonzalez said he expects to play against the Angels again on Friday night "unless something happens overnight."
Scott Miller is a contributor to MLB.com. This story was not subject to the approval of Major League Baseball or its clubs.