Ryu one hurdle from starting U.S. opener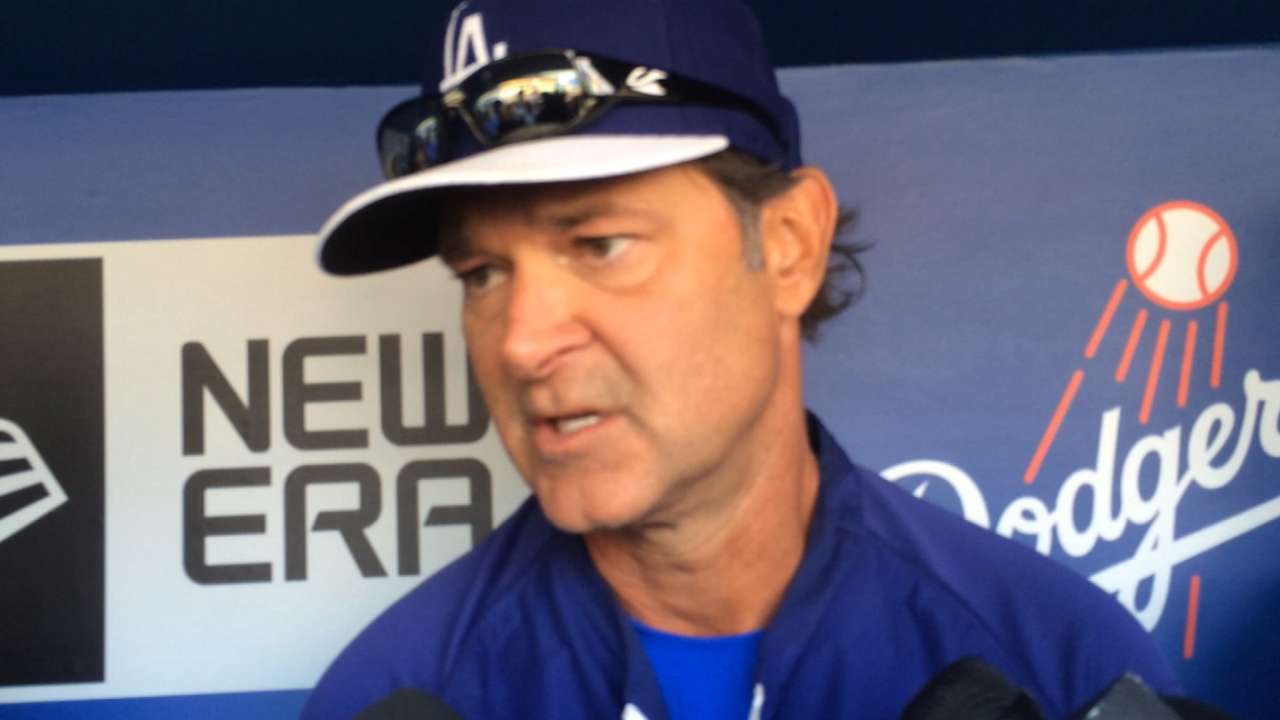 LOS ANGELES -- And the Dodgers' starting pitcher for Sunday's nationally televised domestic opener in San Diego is ...
Stay tuned. For another day.
Hey, with those two games of the Opening Series in Australia in the rear-view mirror and previously scheduled stateside Opening Day starter Clayton Kershaw scratched with a sore back, what better purpose for the annual Freeway Series with Anaheim than to give the Dodgers a chance to revert back to Spring Training fine-tune mode?
Hyun-Jin Ryu will throw a bullpen session on Friday to test his big right toe, which was injurred while running the bases at the Sydney Cricket Ground. If all goes well -- and the Dodgers expect it to -- then Ryu will get the big Sunday start against the Padres. If Ryu has any issues, manager Don Mattingly said before Thursday night's game against the Angels that veteran right-hander Dan Haren will draw the assignment.
"Looks positive," Mattingly said of Ryu. "That being said, he's throwing a 'pen tomorrow, so we really can't go 100 percent with where we're going to go until he throws the 'pen."
Haren threw in a bullpen session before Thursday's game and "is on track to go either way, Sunday or Wednesday," Mattingly said.
Zack Greinke is slated to start the second game in San Diego, on Tuesday.
Right now, the Dodgers are keeping all options open, so much so that the starter for Saturday's final Freeway Series game against the Angels is ... yes, stay tuned for that, too.
"I don't even know," Mattingly said Thursday afternoon.
What he does know is that Minor Leaguer Stephen Fife will start Friday night's Freeway Series game at Dodger Stadium. Then, the hope is that Haren starts Saturday in Anaheim in preparation for his first regular-season start on Wednesday.
Scott Miller is a contributor to MLB.com. This story was not subject to the approval of Major League Baseball or its clubs.