Guerrero sidelined with strained oblique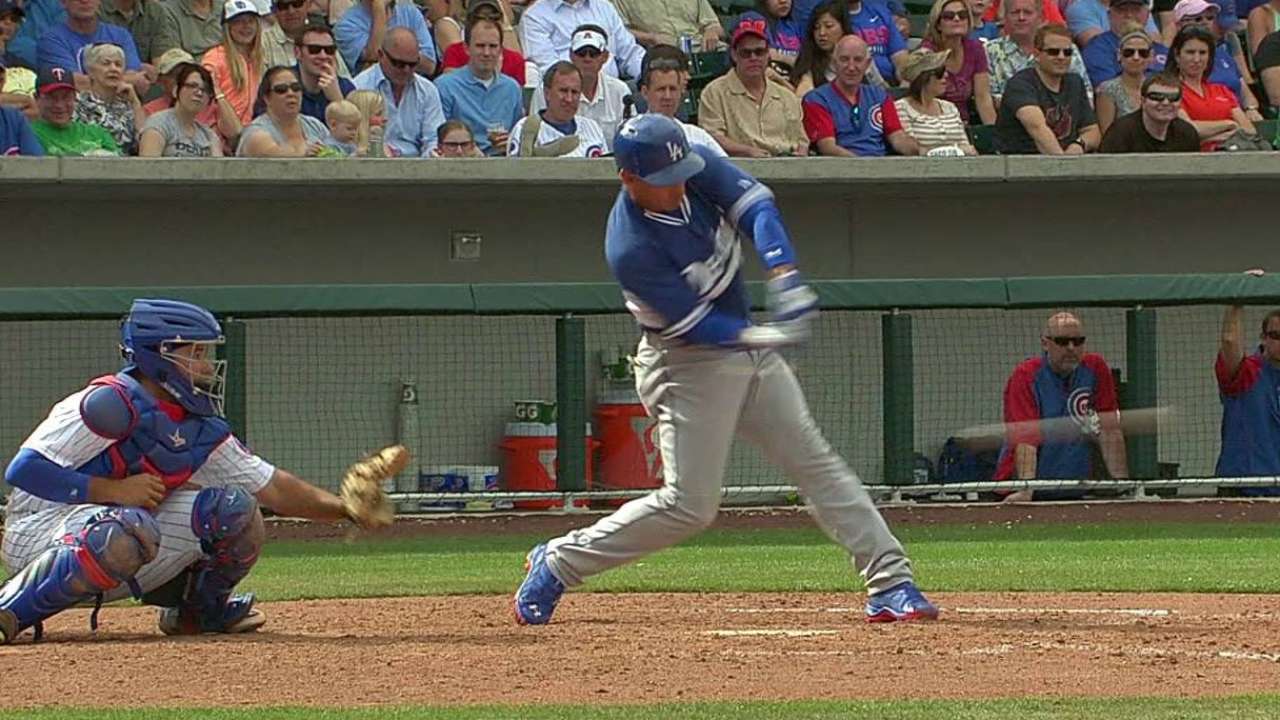 LOS ANGELES -- The rough Spring Training for Alex Guerrero finished on a painful note. Already optioned to Triple-A Albuquerque on Monday, the second baseman suffered a strained muscle on the side of his torso while swinging a bat on Wednesday.
Manager Don Mattingly noted that the strain "is a tough one." He did not put a timetable on how long Guerrero will be out, but it is expected to be several days on the conservative end.
Guerrero signed a four-year, $28 million deal in October and then batted .300 this spring, leading the Dodgers with nine RBIs, but the Cuban defector, who did not play at all last year, struggled defensively making the transition from shortstop to second base.
"You could tell he was rusty and needed to play," Mattingly said. "It was pretty evident he was rusty."
With Guerrero both sidelined and preparing for early work with the Isotopes this summer, Dee Gordon and Justin Turner will be the Dodgers' second basemen.
Will it be a straight platoon situation?
"A little bit," Mattingly said. "If someone takes it over, we'll see. Right now, I'd like to give Dee some shots."
The Dodgers remain intrigued by what the fleet Gordon can do on the basepaths, if he can just reach them enough. He went 3-for-4 from the leadoff spot in Game 2 of the Opening Series in Australia.
As for Guerrero, Mattingly praised his work ethic this spring.
"He worked every day," the manager said. "He stayed after it. He worked on his fielding, hitting, holding runners, everything.
"He has the best chance to be successful because of the way he works."
Scott Miller is a contributor to MLB.com. This story was not subject to the approval of Major League Baseball or its clubs.