Ryu's injured toenail jumbles pitching plans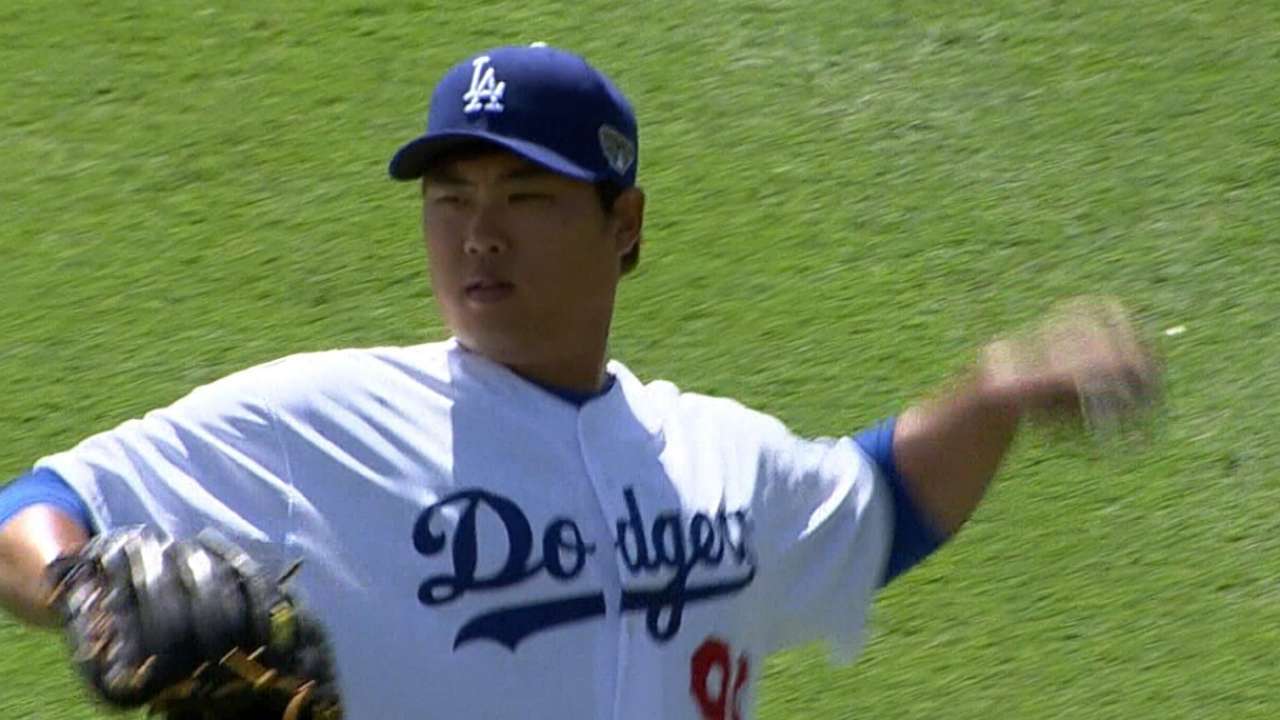 LOS ANGELES -- Hyun-Jin Ryu's injured toenail has jumbled the Dodgers' pitching plans, manager Don Mattingly said Tuesday.
Clayton Kershaw is likely to start Sunday night in San Diego and Zack Greinke is scheduled for Tuesday night, but Ryu is uncertain for Wednesday after partially tearing the nail off the big toe of his right (landing) foot when given a late stop sign by third-base coach Lorenzo Bundy in Australia on Sunday.
Ryu played light catch during the Dodgers' workout on Tuesday, but didn't participate in fielding practice. He was scheduled to see a podiatrist later in the day. Ryu's spot would likely be taken by Dan Haren or Paul Maholm.
"Yeah, I'm concerned," Mattingly said. "It's not a long-term thing, but it could set us back and make us change the rotation we've been talking about."
Haren, who had not yet rejoined the club from Arizona, is scheduled to pitch in one of the games against the Angels this week.
Greinke will start against the Angels on Thursday, so a start Tuesday night would be on normal rest. He said his right calf strain is 100 percent healed so he can push off properly, but his pitch count is not where he would normally be (100) for a first regular-season start.
Greinke said he made 72 pitches in his last start Sunday, and while he was pleased with location and crispness, the last five or 10 were "pretty ugly."
Meanwhile, Josh Beckett said his bruised right thumb had improved enough to allow curveballs in his most recent Minor League start, and a few cutters in the bullpen afterward, but his pitch count is built up only into the 50s. He is scheduled to pitch in Wednesday's simulated game.
"I think we're on a good track," Beckett said. "It still gets a little sore, but it's definitely getting better."
Beckett is on the disabled list, and his fifth-starter spot doesn't come up until mid-April.
Ken Gurnick is a reporter for MLB.com. This story was not subject to the approval of Major League Baseball or its clubs.