Mattingly meets with Puig to clear the air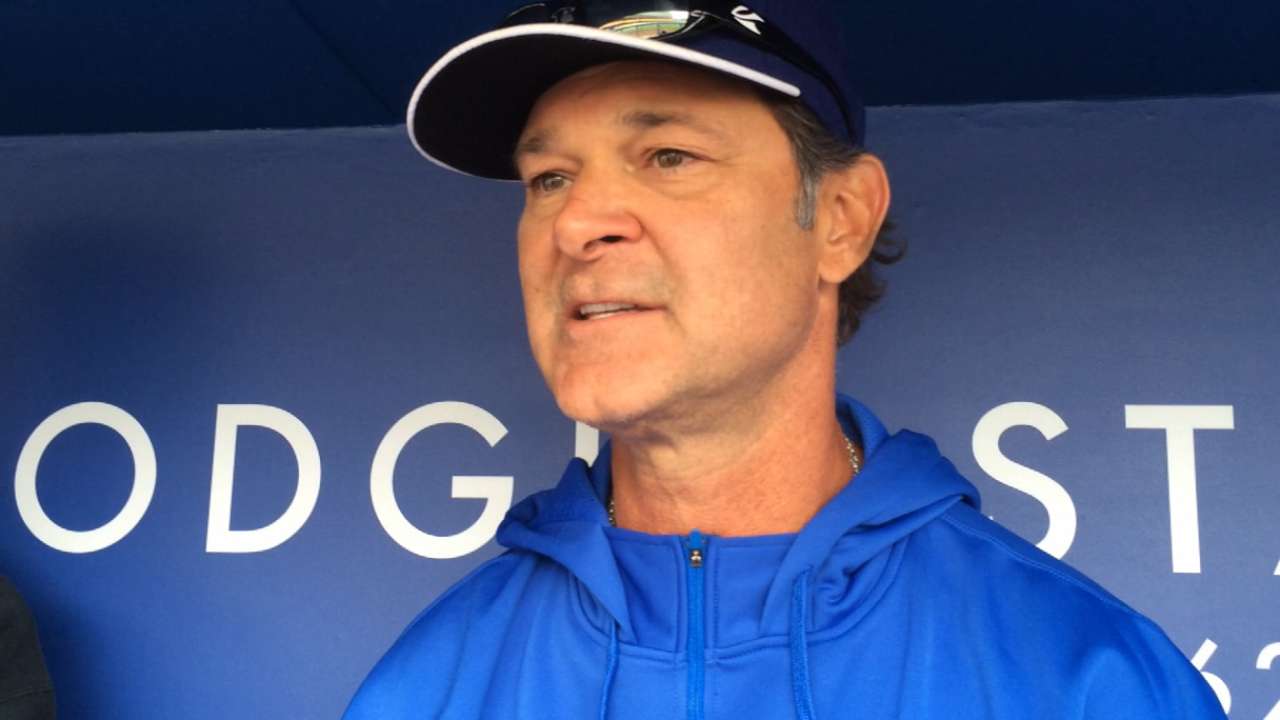 LOS ANGELES -- Dodgers manager Don Mattingly met with Yasiel Puig Tuesday to clear the air over comments Mattingly made about Puig's injuries following Sunday's win in Australia.
"We're good. I've got no issues with Yasiel," Mattingly said during the club's Dodger Stadium workout, which Puig missed to receive treatment for lower back inflammation after an MRI revealed no structural damage. He is expected back on the field Wednesday.
Mattingly said his postgame comments were more the result of his frustration with the Dodgers nearly blowing a seven-run lead than Puig's conduct. He said pregame comments about Puig's theatrics when he swings and misses and appears injured -- likening him to the boy who cried wolf -- were unfairly "pushed" by reporters into his postgame comments about the latest Puig injury.
"I know Yasiel is a huge lightning rod, and anything I say is a huge story and anything he does is a huge story," Mattingly said. "Maybe I should have been more clear -- the before and after were two different things."
Mattingly said Puig told him the back tightness improved Tuesday, but trainers decided to hold him out of the workout. He said Puig would return to the field Wednesday when the Dodgers will play a simulated game.
Mattingly did not, however, back away from critical comments about sloppy play and ineffective relief in Sunday's win.
"It was general frustration over that game," he said. "It's a win, we'll take it, but the guys got to know we can't play like that and expect to win anything. I want the team to know that."
Ken Gurnick is a reporter for MLB.com. This story was not subject to the approval of Major League Baseball or its clubs.