Kershaw able to flip switch in Australia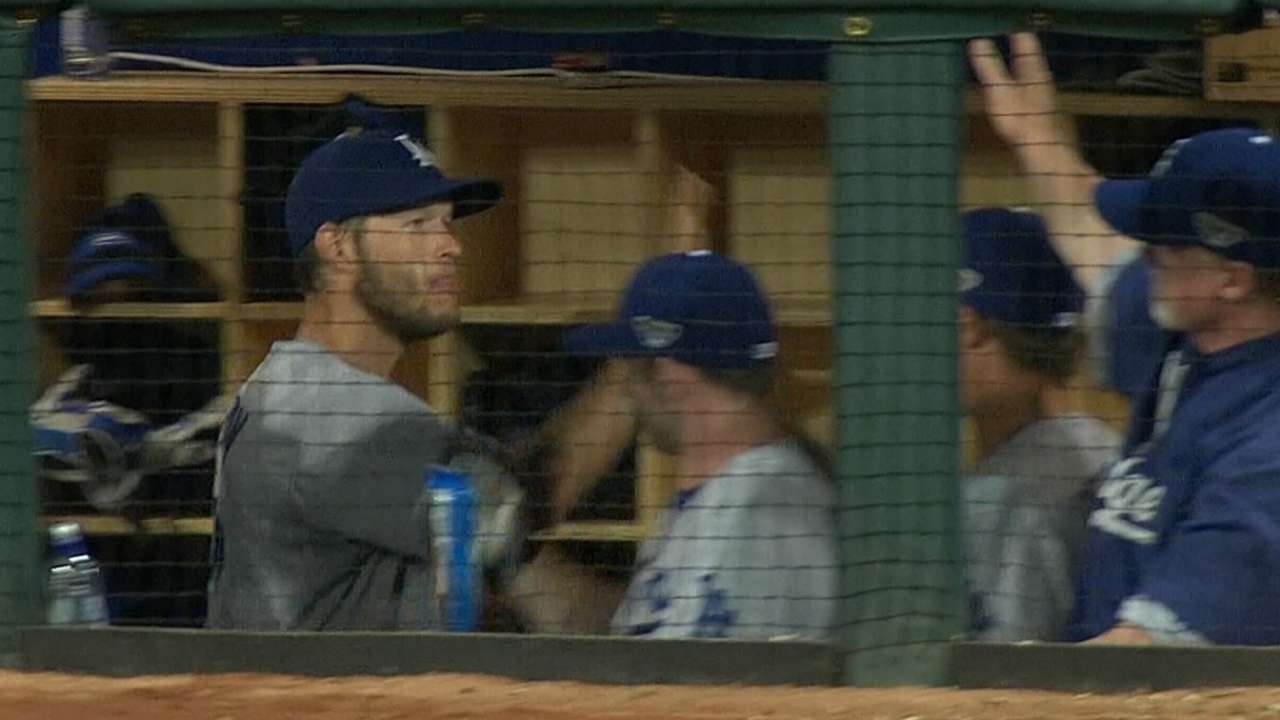 SYDNEY -- The day after the season opener went so well, Clayton Kershaw explained why many of the Dodgers were apprehensive about making this trip to Australia.
"I think everybody realized it would be a fun trip once we got here," said Kershaw, who took his stardom to a new hemisphere with Saturday night's 3-1 win over the Arizona Diamondbacks.
"The hardest part for the players is that it's not going to be a vacation," Kershaw said. "So, the hardest part is to go from sightseeing and having fun to being ready to be competitive and go to work. Flipping that switch, it's not that easy.
"I think what really helped was that we had a few days to adjust and get done what you needed to get done before the games that counted. Actually, more than anything, it was a great trip for the wives. They got a trip to Australia. How cool was that?"
Kershaw made 102 pitches over 6 2/3 innings, even though he pitched late into October and this game was the earliest season opener in history.
"I felt fine," he said. "And it's great I don't have to pitch in five days. That's going to help quite a bit."
Kershaw was pitching on one extra day of rest. Although manager Don Mattingly hasn't named Kershaw the starting pitcher for the resumption of regular-season play on March 30 in San Diego, that's the way it will probably go.
"I feel normal today," Kershaw said. "I feel good."
Ken Gurnick is a reporter for MLB.com. This story was not subject to the approval of Major League Baseball or its clubs.