Coaches prepare players for Cricket Ground nuance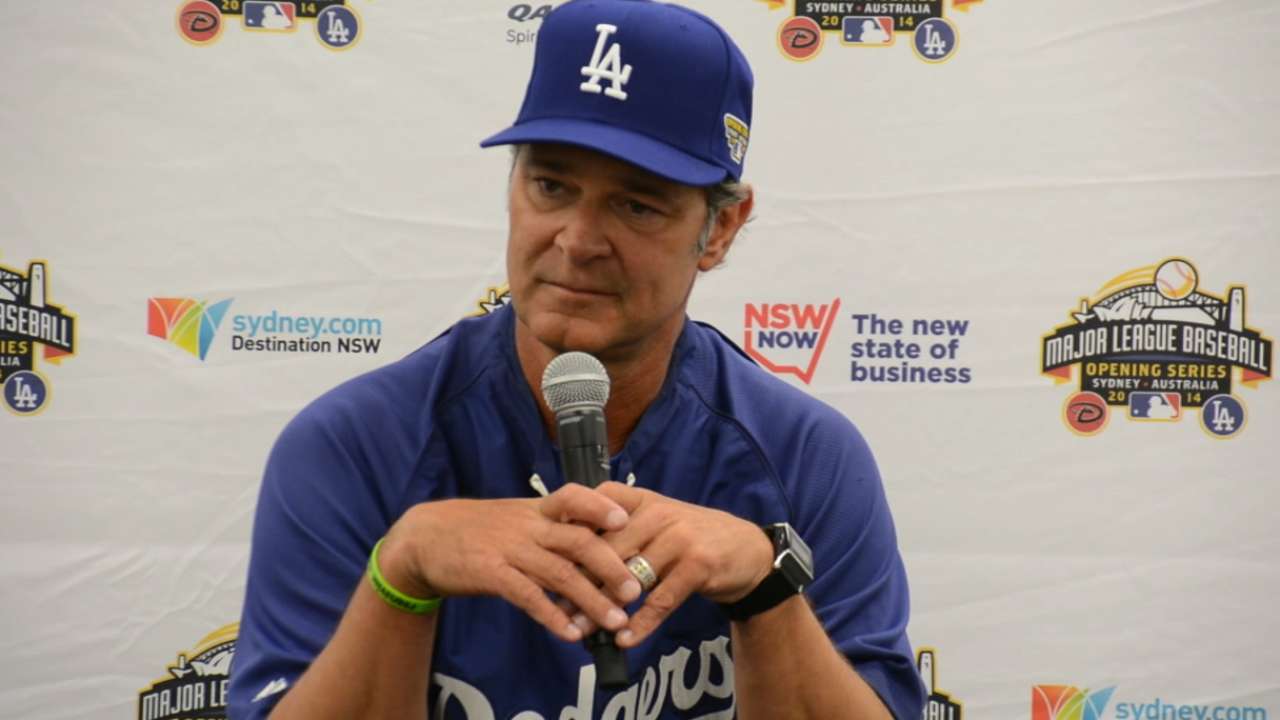 SYDNEY -- The one noticeable hurdle MLB was unable to clear in turning an oval Sydney Cricket Ground into a Major League Baseball venue was managing the size of foul territory.
Think of the Oakland A's O.co Coliseum, only the distance between the baselines and dugouts is even greater at SCG.
There will be no giving up on pop fouls for catchers and infielders. Baserunners should be looking to take two bases on errant throws.
"And I told [Yasiel] Puig, if the right fielder isn't backing up on overthrows to first base, their guy could run for days with the ball rolling around in foul ground," said Dodgers coach Davey Lopes.
Lopes said he's also warned the outfielders (especially Puig) about crashing into the outfield fences, which are stabilized by cement blocks and won't give.
"Another thing to be aware of is the warning track. It's small. It's 2 1/2 steps, no more than three, and you're on the fence."
Third-base coach Lorenzo Bundy said acclimating to the park is the biggest benefit of Thursday night's exhibition game against Team Australia.
"With so much foul ground, you want the runner to tag up, but you always want that," he said. "But we must be in position to take advantage and be aware. And you want the runner to know that if the ball gets away from the catcher, he's going to have to run a long way. We've told the outfielders to back up the bases. And the grass is quick, so any hop that isn't true could turn into an exciting or embarrassing play."
Ken Gurnick is a reporter for MLB.com. This story was not subject to the approval of Major League Baseball or its clubs.