Kemp's spring routine returning to normal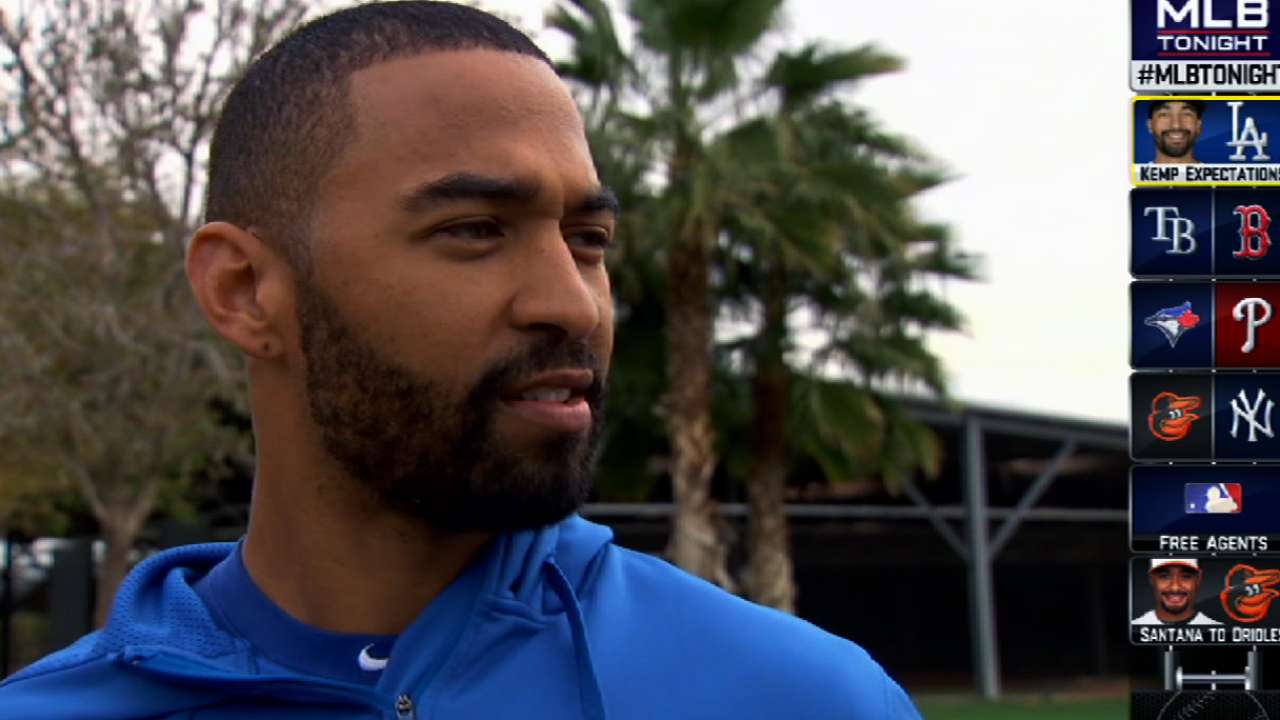 GLENDALE, Ariz. -- Matt Kemp watched his young nephews running around a boisterous clubhouse Sunday morning at Camelback Ranch.
It wasn't a typical morning in the clubhouse, save for the spirited table-tennis matches. Bags and boxes were everywhere as players got ready for the trip to Australia for the team's season-opening series against the D-backs.
"Can't believe you're all leaving me!" Kemp shouted in mock sadness. But Kemp will have plenty to keep him busy as he continues his comeback from offseason ankle surgery.
Kemp will go through a Spring Training, as manager Don Mattingly put it.
"Now it's going to start over, it's going to start at the beginning of Spring Training, where he's getting his at-bats, playing in the games actually. More of a regular-player type of Spring Training, where he's getting 10 at-bats off a guy pitching."
Kemp has been playing in Minor League games, batting, running the bases and playing the outfield. His next game is scheduled for Monday after resting on Sunday.
Kemp isn't the only Dodgers outfielder who will not be going Down Under. Carl Crawford will be placed on the paternity list and will stay behind, Mattingly confirmed.
Crawford also will be playing in Minor League games during the next week. He didn't need to be included on the three-man exempt list for the Australia travel roster because of the paternity leave.
Jose M. Romero is a contributor to MLB.com. This story was not subject to the approval of Major League Baseball or its clubs.