Olivo asks for release, will seek Major League deal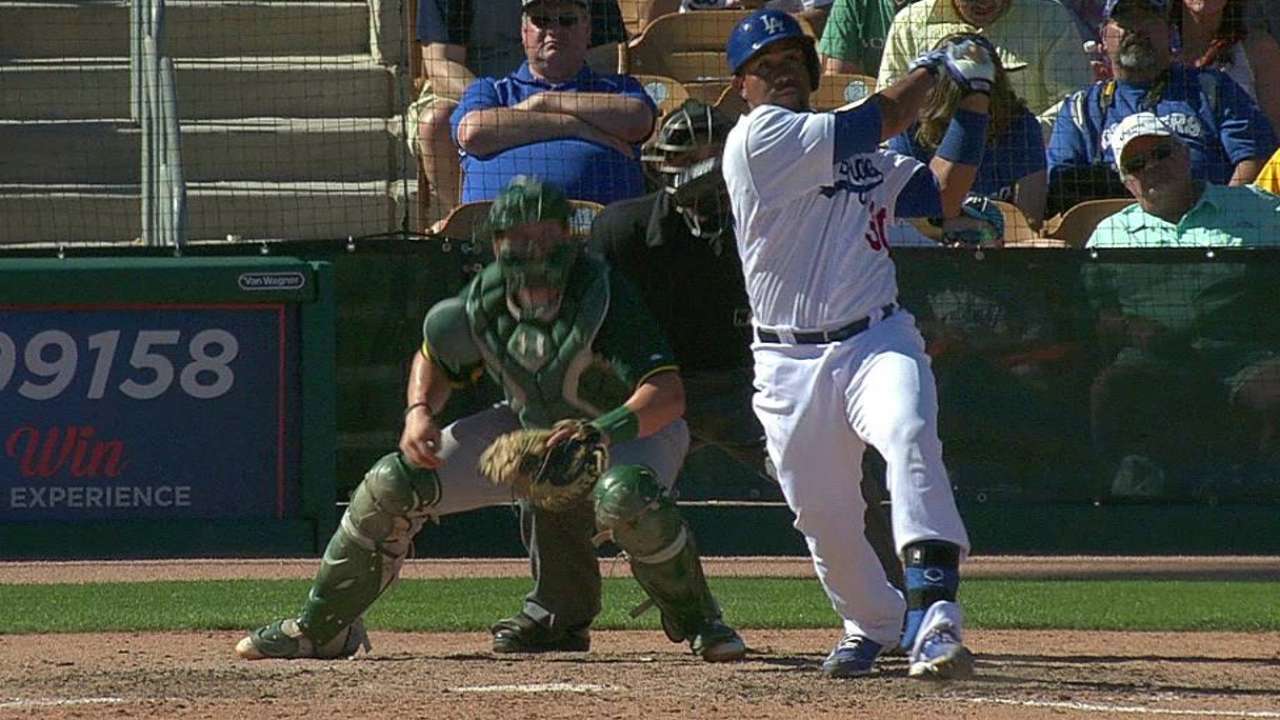 GLENDALE, Ariz. -- Non-roster catcher Miguel Olivo has asked the Dodgers for his release after being told he will not make Sunday night's flight to Australia for the season-opening series.
Olivo said the club asked him to accept a Minor League assignment, but he felt he played well enough to win a Major League roster spot and would seek one if released. He said he will not report to Minor League camp.
Olivo, 36, is an 11-year veteran of six organizations who had a strong spring with the Dodgers, hitting .263 with solid defense.
Without Olivo, the Dodgers might carry three catchers on the Opening Day 25-man roster -- starter A.J. Ellis, backup Tim Federowicz, as well as Drew Butera as insurance in case Ellis or Federowicz are injured in Australia.
Butera is out of options and if he doesn't make the Opening Day roster, he could be lost through waivers. It would be easier to get Butera through waivers and keep him in the Minor Leagues after the Dodgers return from Australia and other clubs have set their Opening Day rosters.
Tyler Emerick is an associate reporter for MLB.com. This story was not subject to the approval of Major League Baseball or its clubs.