Struggling Puig shows frustrations after hitless game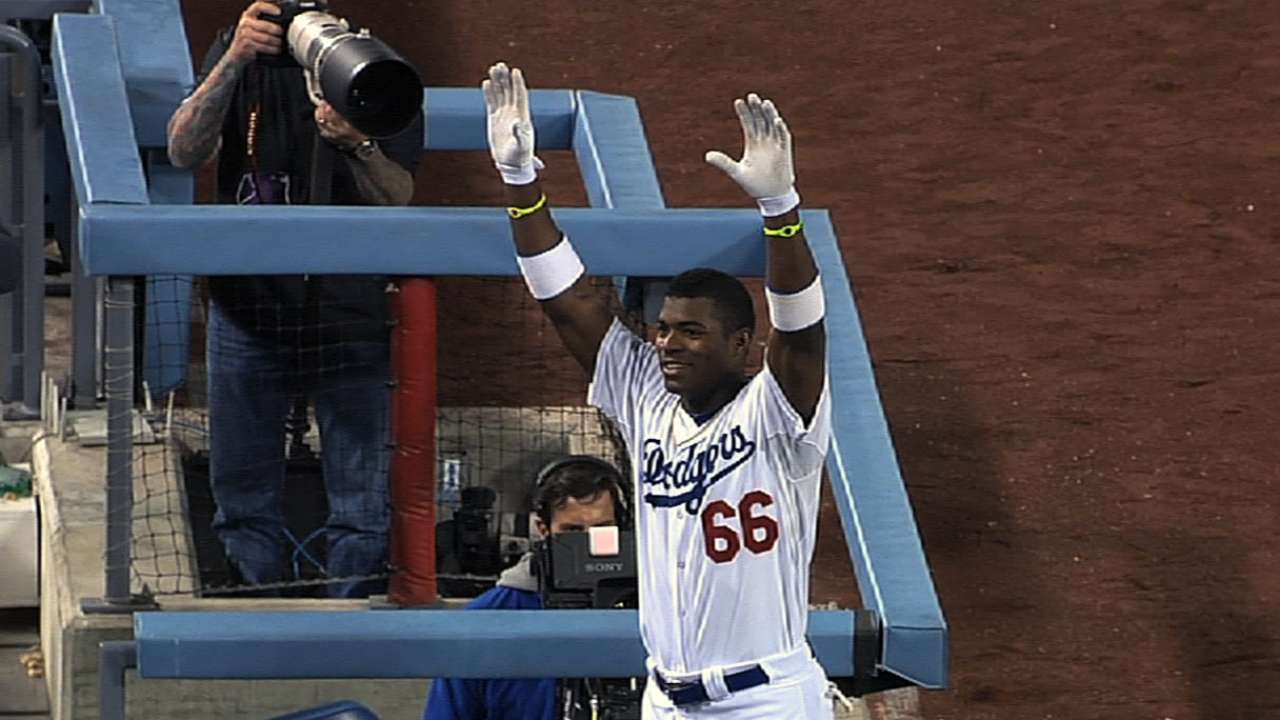 MESA, Ariz. -- After his fourth hitless at-bat against the Cubs on Friday, Yasiel Puig shattered his bat against the dugout railing.
Puig is hitting .152 this spring, compared to .517 last spring. On Thursday, he went 4-for-10 batting every inning in a Minor League intrasquad game, but the success didn't carry over.
He was also charged with his second throwing error of the spring, and manager Don Mattingly conceded Puig is playing frustrated.
"A little bit," Mattingly said. "Yesterday, he was good. For him, he's just got to be patient, get good pitches to hit. You are what you eat. It's a matter of him getting pitches in the strike zone."
Mattingly was asked if Puig's confidence was wavering. Puig is nothing if not confident.
"Not really," Mattingly said. "I think Yasiel is a confident kid. This is a totally different spring for him. He's established himself. I'm not really concerned, as long as he continues to work. He was in the cage after that game yesterday. As long as that happens, I'm not worried about it."
Puig is homerless this spring, with three doubles, a .242 slugging percentage and a .167 on-base percentage. Last spring, Puig hit three homers and had 10 extra-base hits with a .828 slugging percentage and a .500 on-base percentage.
Ken Gurnick is a reporter for MLB.com. This story was not subject to the approval of Major League Baseball or its clubs.