Improving Greinke could pitch in Minors game Monday
Righty might be 'exempt' player added to LA's roster, or could open season on DL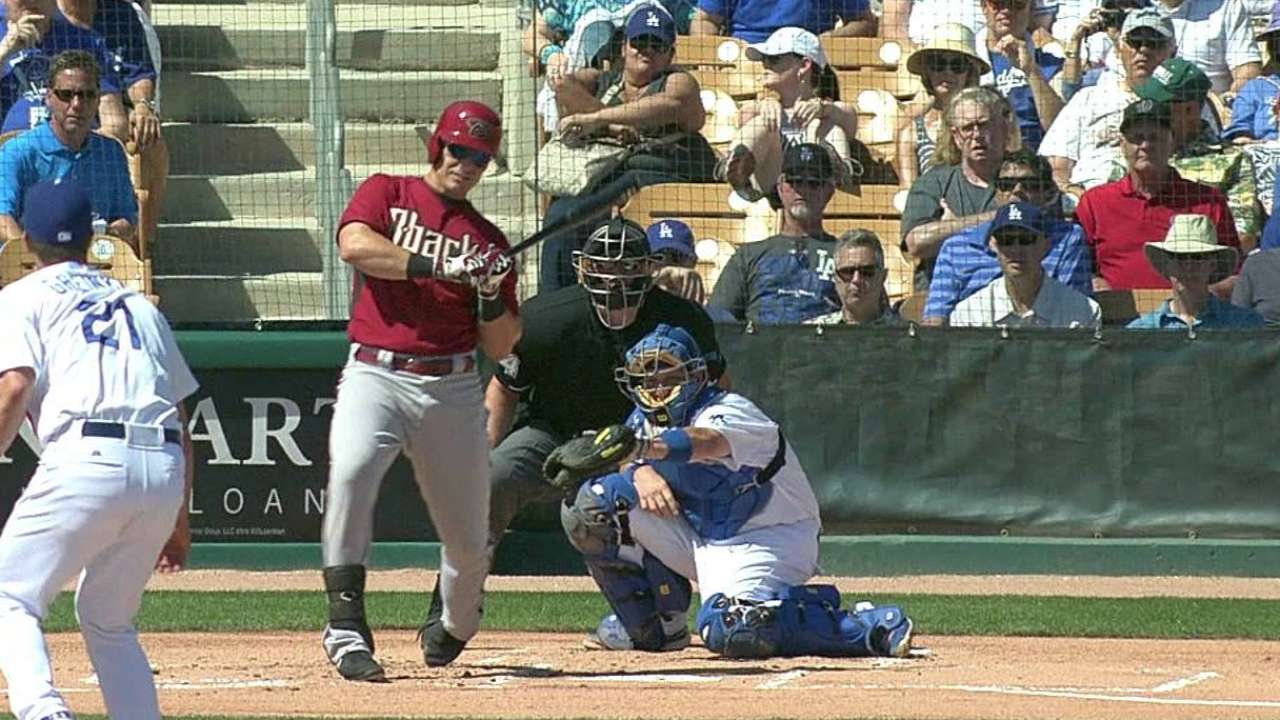 MESA, Ariz. -- Zack Greinke threw a scheduled bullpen session on Friday morning, signaling continued improvement in his mild calf strain.
Greinke pitched two innings on Wednesday and is not expected to make the club's trip to Australia. Instead, he can stay at Camelback Ranch and pitch in a Minor League game, probably on Monday.
If management believes he will be ready to pitch one of the regular-season games against San Diego after the Freeway Series with the Angels, Greinke could be one of the three "exempt" players who can be added to the 25-man roster. If not, he could start the season on the disabled list.
Also on Friday, reliever Brandon League pitched in a Minor League intrasquad game. He said he might also pitch in a game Saturday to show he is ready to pitch on back-to-back days, although manager Don Mattingly was reluctant to confirm that.
Mattingly said League has been working on mechanical tweaks to improve the location of his pitches, particularly offspeed ones. He has struggled this spring, but League said he is not concerned about being squeezed out of a roster spot. He has two years remaining on his contract.
"I have no worries about being ready for Australia with the short spring," League said. "I've pitched for 10 years, I know how to prepare. I haven't thought that way [about a roster spot] at all. Isn't everyone competing in Spring Training? Competing for a job, competing for a role. It's a good problem to have for the Dodgers, but I've never been worried about it since I've had options."
Mattingly announced that Sam Demel, who had already been reassigned to Minor League camp, would start the day game of Saturday's day/night doubleheader, with Clayton Kershaw starting the night game.
Chad Billingsley continues his on-schedule rehab from Tommy John surgery. He will have a bullpen session this weekend, then begin facing hitters, and he could start a Minor League rehab assignment in April.
Ken Gurnick is a reporter for MLB.com. This story was not subject to the approval of Major League Baseball or its clubs.