Dodgers look to shore up defensive lapse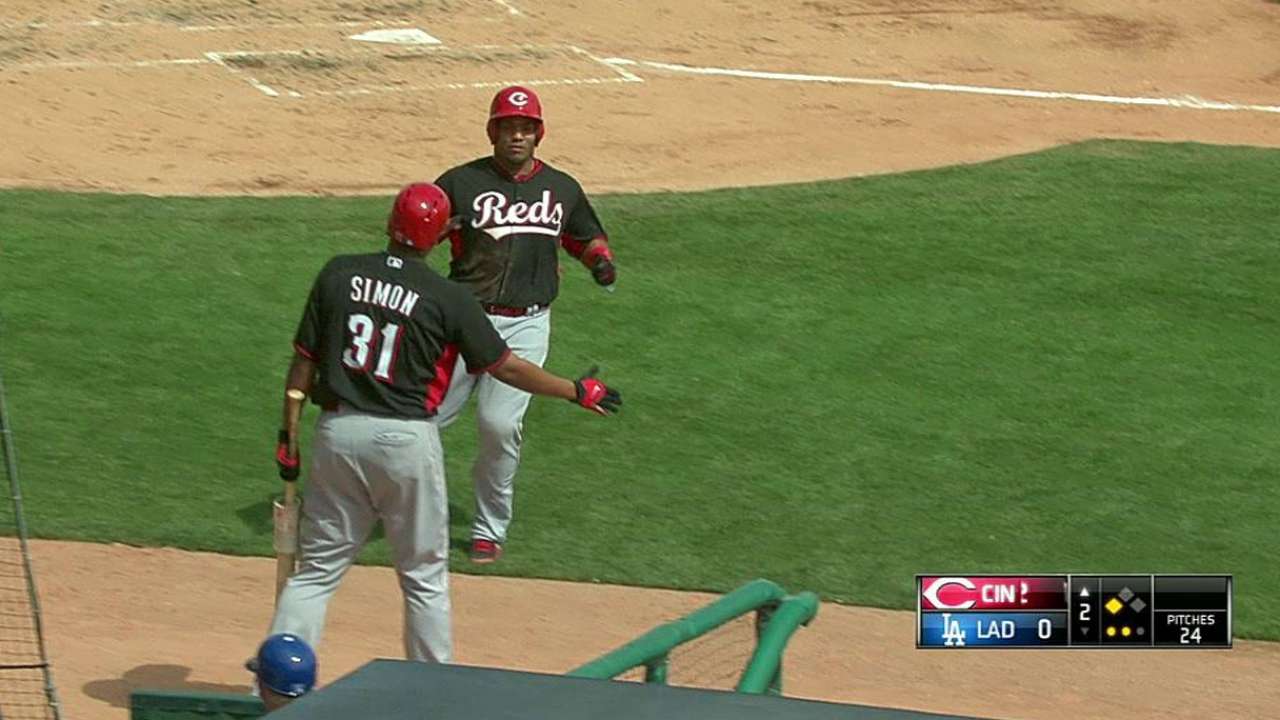 GLENDALE, Ariz. -- The Dodgers were stung by delayed opponents pulling off stolen bases in back-to-back games, and acting manager Tim Wallach was glad to see it.
"That's two days in a row and I'm glad they showed us," said Wallach, who on Friday will hand the reins back to Don Mattingly, out for two days after a death in the family.
"Hanley [Ramirez, shortstop] knows. He said, 'That's me.' But it's not just Hanley, we all can look bad," Wallach said. "Obviously there's something out there, and they showed us that."
The stolen base on Thursday was by Reds catcher Brayan Pena, with Ramirez late to cover second base. On Wednesday, it was Arizona speedster Tony Campana.
Ken Gurnick is a reporter for MLB.com. This story was not subject to the approval of Major League Baseball or its clubs.