Sprained thumb could nix next start for Beckett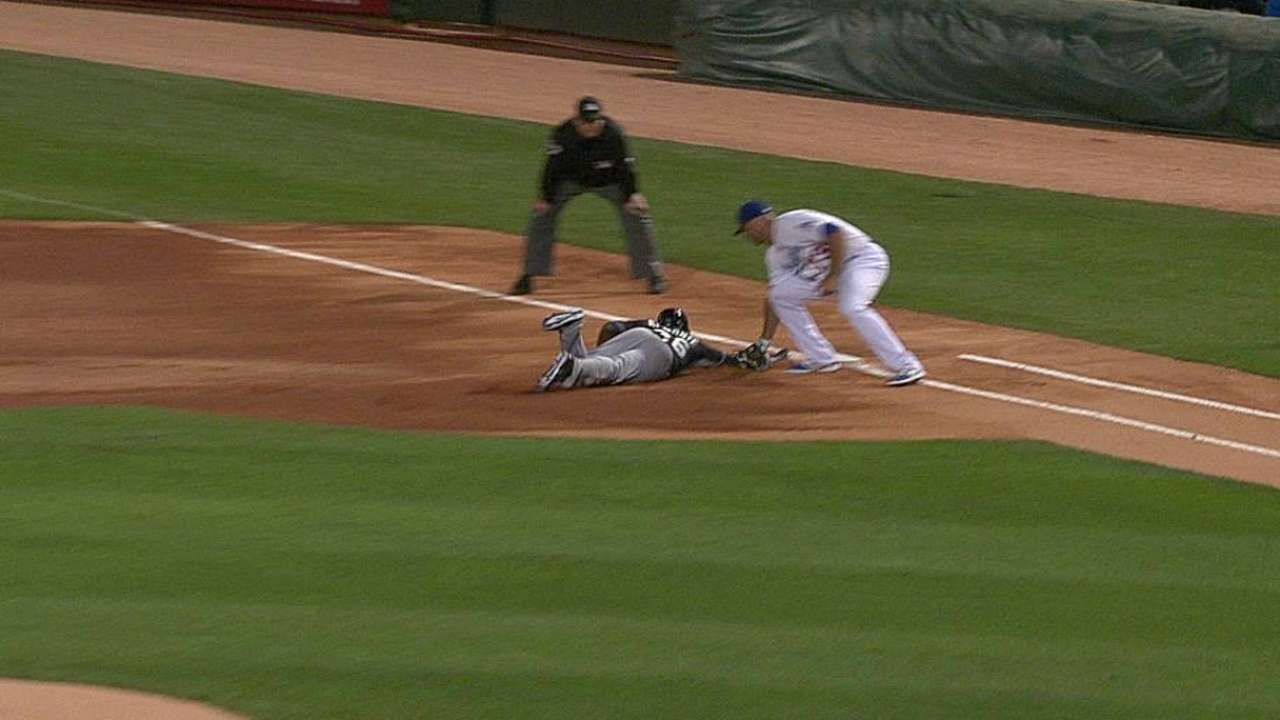 GLENDALE, Ariz. -- Dodgers pitcher Josh Beckett is questionable to make his Friday start because of a sprained right thumb.
Beckett, who has not had a setback this spring from thoracic outlet syndrome surgery, said he suffered the injury to the outside of his thumb when it was caught in a closing clubhouse door about 10 days ago. Beckett has had previous problems with the inside ligament of the thumb.
"I come back from thoracic outlet surgery and this happens," he said in frustration.
In his last start Saturday night, Beckett was charged with five runs in three innings, allowing three home runs.
Beckett struggled through a bullpen session on Wednesday, restricted to throwing fastballs. As the fifth starter, Beckett is not expected to make a regular-season start for the Dodgers until the middle of April because of numerous days off in the schedule.
"We've got time to get it right," he said.
Ken Gurnick is a reporter for MLB.com. This story was not subject to the approval of Major League Baseball or its clubs.