Dodgers send five players to Minor Leagues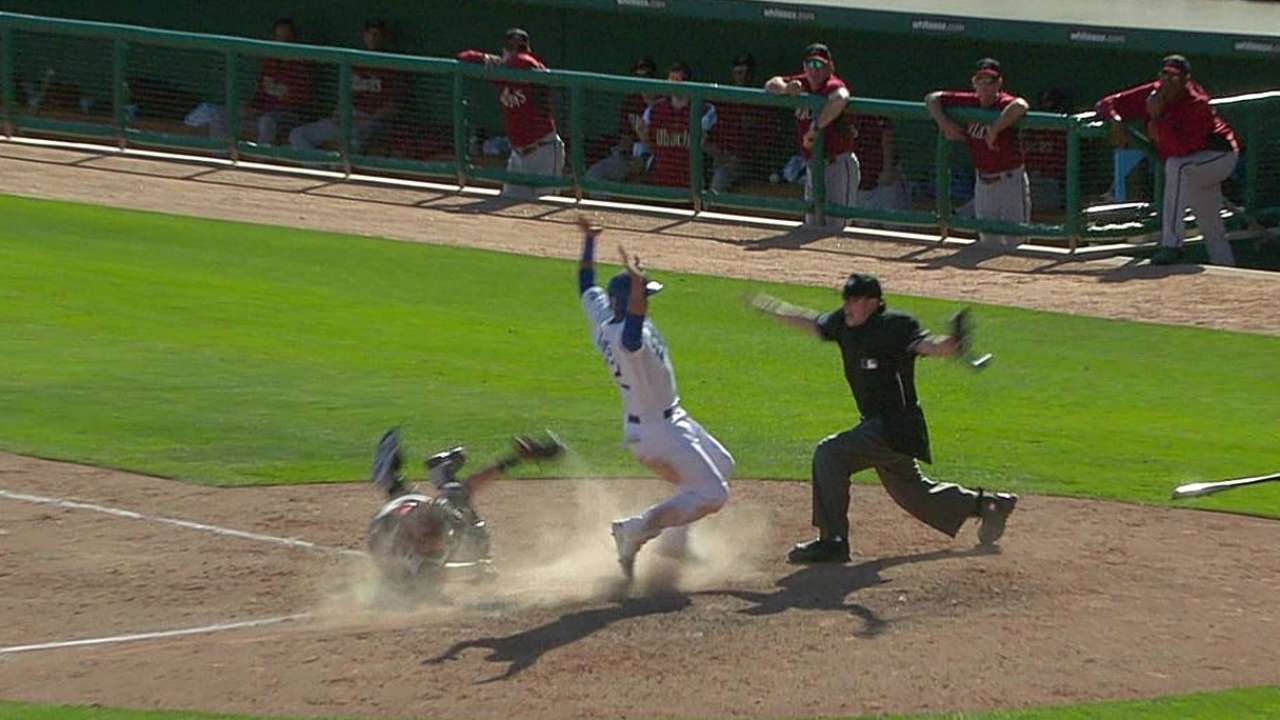 GLENDALE, Ariz. -- The Dodgers sent five more players to the Minor Leagues after Monday's game, including four-year veteran infielder Brendan Harris.
Pitcher Matt Magill was optioned. Reassigned were non-roster invitees right-hander Carlos Frias, catcher JC Boscan and infielders Harris and Clint Robinson.
Assuming Dee Gordon wins the job as the primary second baseman and Alex Guerrero opens in the Minor Leagues -- as it now appears -- the Dodgers still have some tough calls to make for their bench.
Outfielders Scott Van Slyke (right-handed hitter) and Mike Baxter (lefty) both could make it. Non-roster infielder Justin Turner (.368) seems to be ahead of Chone Figgins (.130) as a platoon player at second base, with Miguel Rojas behind them. Outfielder Joc Pederson is still in camp, but he's only 21 and needs to play regularly.
The third catcher going to Australia will be either Drew Butera, who is out of options, or Miguel Olivo, a non-roster veteran with a contract out clause in June.
Ken Gurnick is a reporter for MLB.com. This story was not subject to the approval of Major League Baseball or its clubs.