Gordon gaining traction for second-base job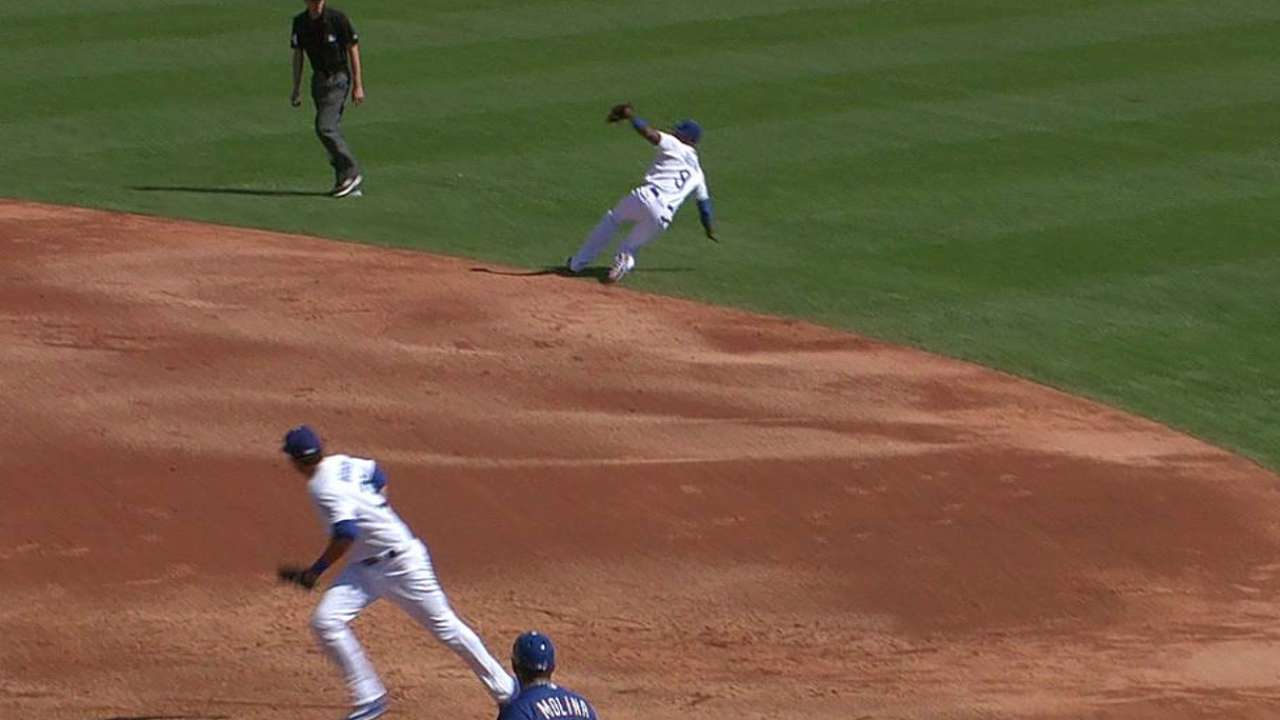 GLENDALE, Ariz. -- Dodgers manager Don Mattingly hasn't announced a decision on second base for the regular season, but his recent lineups seem to be doing that for him.
Cuban rookie Alex Guerrero has started only two of the last seven games at the position, so he is essentially ruled out.
Dee Gordon has started four of the last eight, so he seems to be in, at least in some form of a platoon with Justin Turner and/or Chone Figgins. Gordon and Figgins started there in Saturday's two split-squad games.
Gordon went 2-for-4 with two stolen bases (he has seven this spring). He's batting .227, compared to .286 for Guerrero.
"It's just a matter of Dee getting on base and he'll steal bases," Mattingly said. "He has to hit the ball on the ground. Hit it in the air in the big leagues, you're out. It's not Little League, they're going to catch it.
"He has to know who he is. It's what we're asking him to do. Keep the ball out of the air. If he gets on, he'll be dynamic."
Guerrero was signed in October for four years and $28 million with the presumption that he would be the everyday second baseman in 2014. That led the club to let free agents Mark Ellis, Nick Punto and Skip Schumaker leave.
But it proved to be a miscalculation, as Guerrero has shown the rust from sitting out the 2013 season before defecting from Cuba. He also struggled early with the defensive transition to second base from his natural position at shortstop.
Ken Gurnick is a reporter for MLB.com. This story was not subject to the approval of Major League Baseball or its clubs.