Greinke closer to return after BP session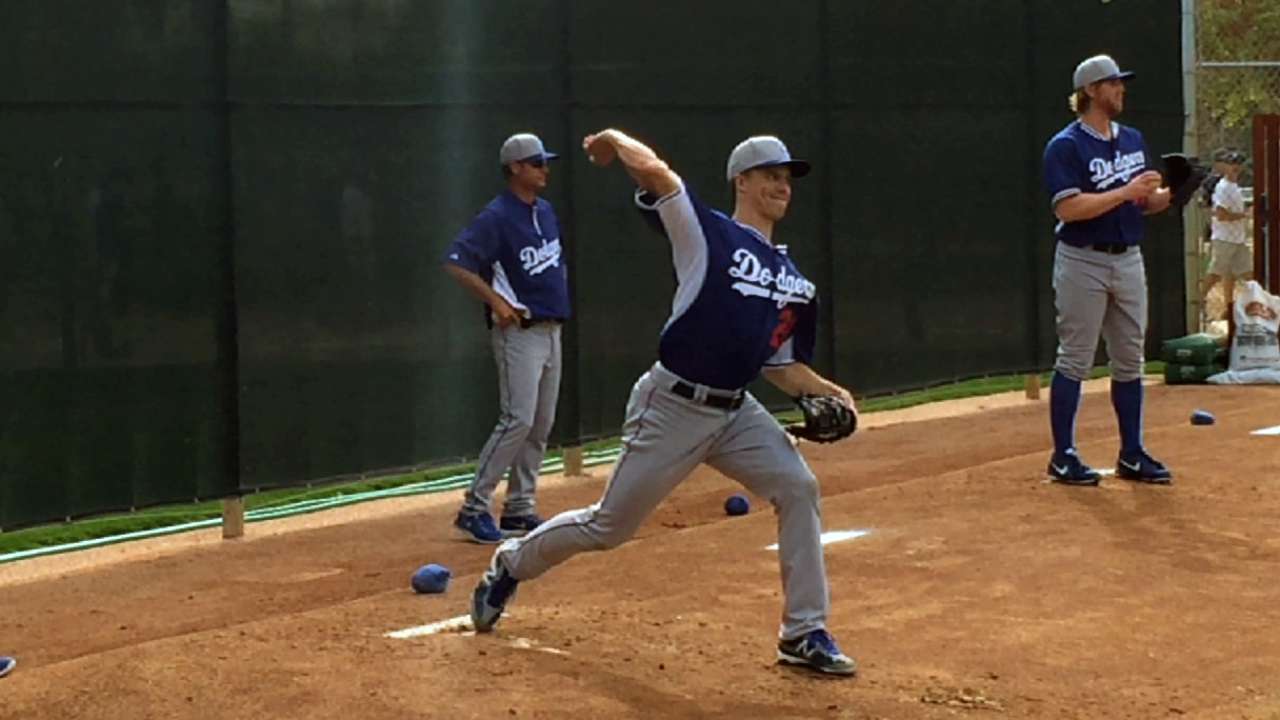 GLENDALE, Ariz. -- Dodgers pitcher Zack Greinke successfully tested his healing right calf on Saturday by throwing a two-inning, 34-pitch batting-practice session at Camelback Ranch.
"It went pretty good," said Greinke, who threw to Matt Kemp, among others. "It's not 100 percent, but pretty solid. There's something in there, but it was pretty good."
Greinke injured the leg on the fourth pitch of his first exhibition start on Feb. 27. The injury will keep him from making the club's season-opening trip to Australia.
Greinke was able to sit down for a half-inning on Saturday after throwing the first 17 pitches, then warm up again and throw the second inning with no problem. He said fielding practice could be a few days away.
"I could field now," he said. "If I had to beat Dee [Gordon[ to first base from the mound, Dee would beat me. If it was A.J. Ellis, I still might not, but I'd probably beat him."
Ken Gurnick is a reporter for MLB.com. This story was not subject to the approval of Major League Baseball or its clubs.