Mattingly discusses collisions, replay with team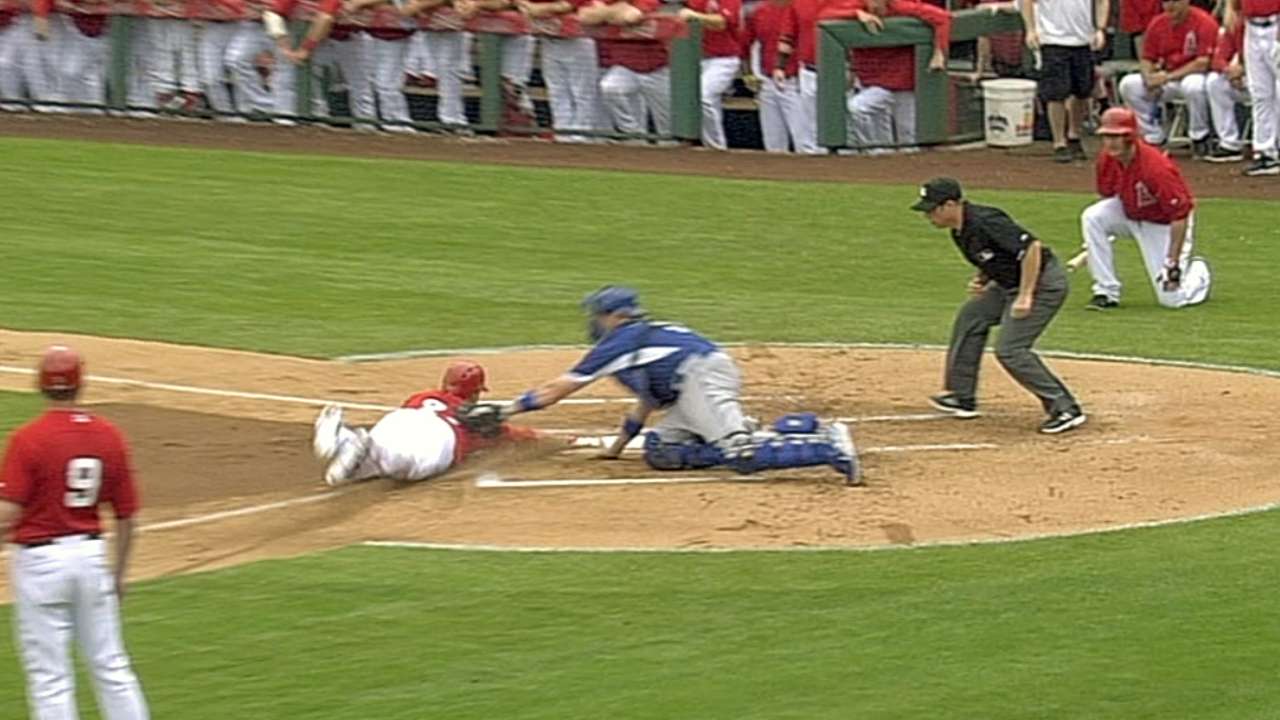 GLENDALE, Ariz. -- Dodgers manager Don Mattingly and his staff discussed the new guidelines for home-plate collisions and extended instant replay in a private meeting with his players on Friday morning.
On Thursday, the Dodgers were involved in their first replay review of the Cactus League season against the Angels when Angels outfielder Mike Trout was called out at the plate. Angels manager Mike Scioscia said he challenged the call on the tag and a perceived blocking of the plate.
The call was reviewed and upheld.
"I think everybody will be patient with it, for the most part," Mattingly said. "I think the play at the plate is going to be the most confusing. It's the toughest one to call."
Rule 7.13 states that catchers are not allowed to block home plate without the ball in hand. It also says that runners must not deviate from their path to the plate in order to initiate contact with the catcher.
Jesse Sanchez is a national reporter for MLB.com. Follow him on Twitter @JesseSanchezMLB. This story was not subject to the approval of Major League Baseball or its clubs.