Guerrero adjusting to life in US, at second base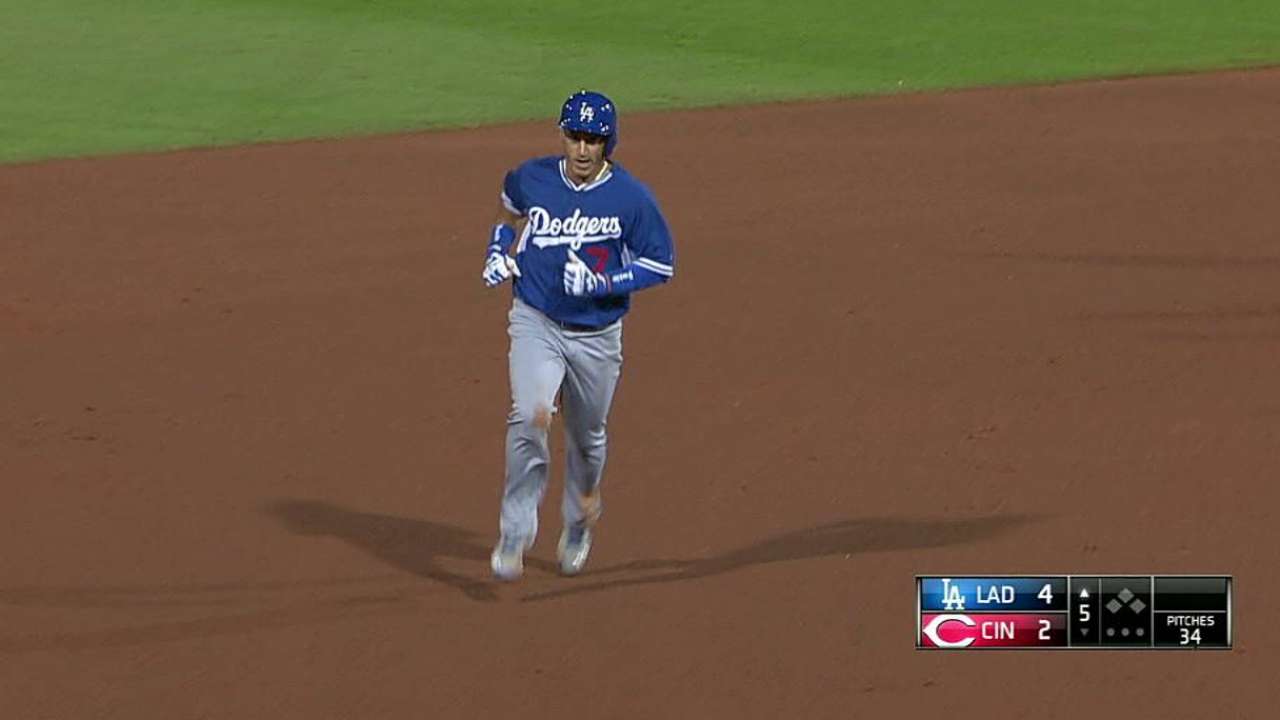 GLENDALE, Ariz. -- Dodgers infielder Alex Guerrero is still adjusting to life in the United States, but the longtime shortstop said he is starting to feel more comfortable in his new surroundings, which includes his new position at second base.
"I've never played the position before. The ball comes at a different angle, the footwork is different -- especially turning double plays -- but I've worked really hard the last six weeks," said Guerrero, who defected from Cuba last year. "It's been more than a year since I played in games in Cuba. Yes, I worked out, but you can't duplicate the rhythm of a game, especially at this level. I'm finding that rhythm now. You lose that type of thing when you don't play every day."
Guerrero was 5-for-17 with six RBIs in his first seven games of Spring Training. He had one extra-base hit -- a grand slam -- and four strikeouts.
"The pitching is much better here than in Cuba," he said. "The pitchers hit the corners, inside and outside, and it's at a much higher velocity. Every pitcher is good here, but I'm adjusting to it."
It remains unclear if Guerrero will break camp with the Major League team or start the season in the Minors. The Dodgers might use some combination of players from a group that includes Dee Gordon, Justin Turner and Chone Figgins at second base if Guerrero does not make the team.
"I hope I make the big league team and I'm working hard for that, but if they decide I have to go to the Minor Leagues, I will go and keep working hard," he said. "That's what I'm here to do."
The club has not named a starter at the position.
"I don't think now is the time to talk about where [Guerrero] is going to end up," Dodgers manager Don Mattingly said. "Now, we are still competing for a job. We are going to let him continue to play, and again, the plan for him is to get as many at-bats as possible while we are getting other guys ready also and giving them opportunities. At this point, we are happy with Alex and the way he is working and going about his business."
Jesse Sanchez is a national reporter for MLB.com. Follow him on Twitter @JesseSanchezMLB. This story was not subject to the approval of Major League Baseball or its clubs.