Ryu appears primed to pitch in Opening Series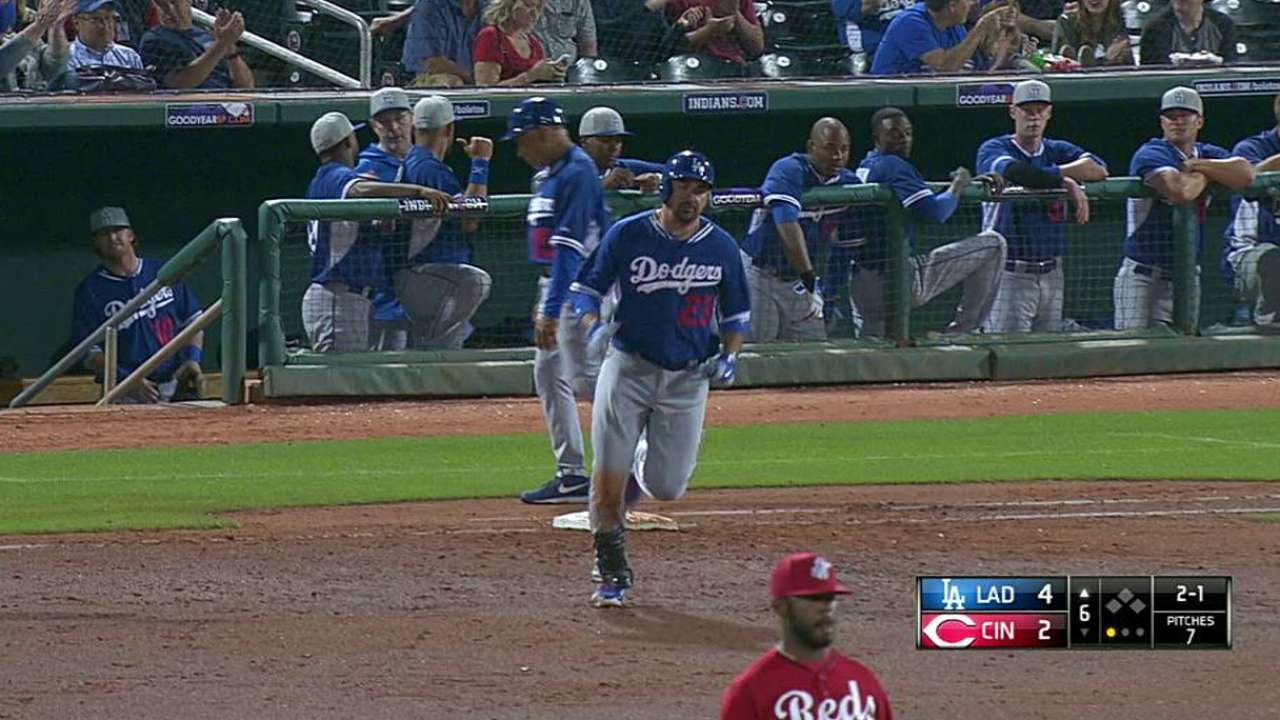 GOODYEAR, Ariz. -- Don Mattingly won't say so, but all signs point to Clayton Kershaw and Hyun-Jin Ryu starting the Dodgers' two games in Australia this month.
After becoming the first Dodger to pitch four innings on Wednesday night (nobody else has gone even three), Ryu said he will be ready to face Arizona Down Under.
"I threw 55 pitches tonight and 75 next time, so in three weeks I'll be ready if called upon," Ryu said.
Ryu said he was looking forward to seeing former Korean teammate Dae-Sung Koo, who taught Ryu how to throw a changeup and will play for the Australian National Team in exhibitions against the Dodgers and D-backs.
Ryu got the win over the Reds behind a grand slam from Cuban second baseman Alex Guerrero and a solo shot from Adrian Gonzalez.
Mattingly said Guerrero is starting to look like a player that would receive a $28 million contract instead of a player rusty from sitting out all of 2013 before defecting.
"He looks more comfortable," said Mattingly. "He looks more fluid. He was stiff early on. He looked typical for a guy who hadn't played in a while. For me, early on was really rough and stiff. He's gotten better. We'll just try to keep playing him as much as we can, but we've got to see other people, too."
Ken Gurnick is a reporter for MLB.com. This story was not subject to the approval of Major League Baseball or its clubs.