Haren happy to get work in vs. big leaguers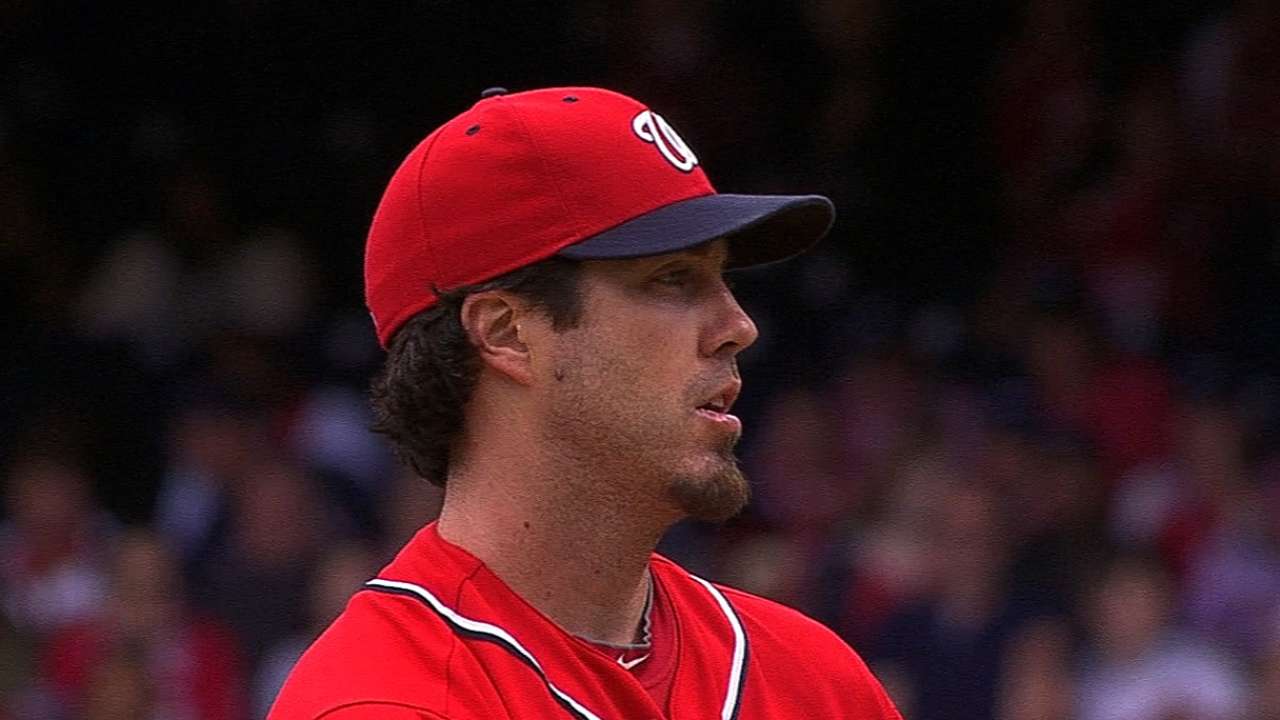 PHOENIX -- Dan Haren was thankful the skies cleared after a rainy morning, so he could make his Dodgers exhibition debut Saturday against the Brewers instead of Minor Leaguers in a camp game.
Zack Greinke's calf injury increases the chances that fourth starter Haren will be needed in Australia, something for which he has prepared since December, and he didn't want the weather to slow him down.
"I asked [pitching coach] Rick Honeycutt in December, and he told me to be prepared, because you never know what's going to happen," said Haren, who allowed Milwaukee one run in two innings. "I started preparing earlier than usual. I made 35 pitches today, with 15 more in the bullpen afterward. Getting 50 around March 1 is a little ahead of usual."
With Greinke doubtful to make the trip, the Dodgers will be choosing from Clayton Kershaw, Hyun-Jin Ryu and Haren, although all three figure to be in Australia just in case.
"If I had to pitch in Australia for some reason, this allowed me to stay on track," Haren said. "With only three weeks, one day means a lot."
Haren said his first inning was "pretty bad," but the second was "much better. I bet you the next start will be more crisp."
On playing in Australia, Haren had the script down: "It would be the chance of a lifetime. Why don't you guys all tweet that?"
Ken Gurnick is a reporter for MLB.com. This story was not subject to the approval of Major League Baseball or its clubs.