Billingsley throws curveballs in bullpen session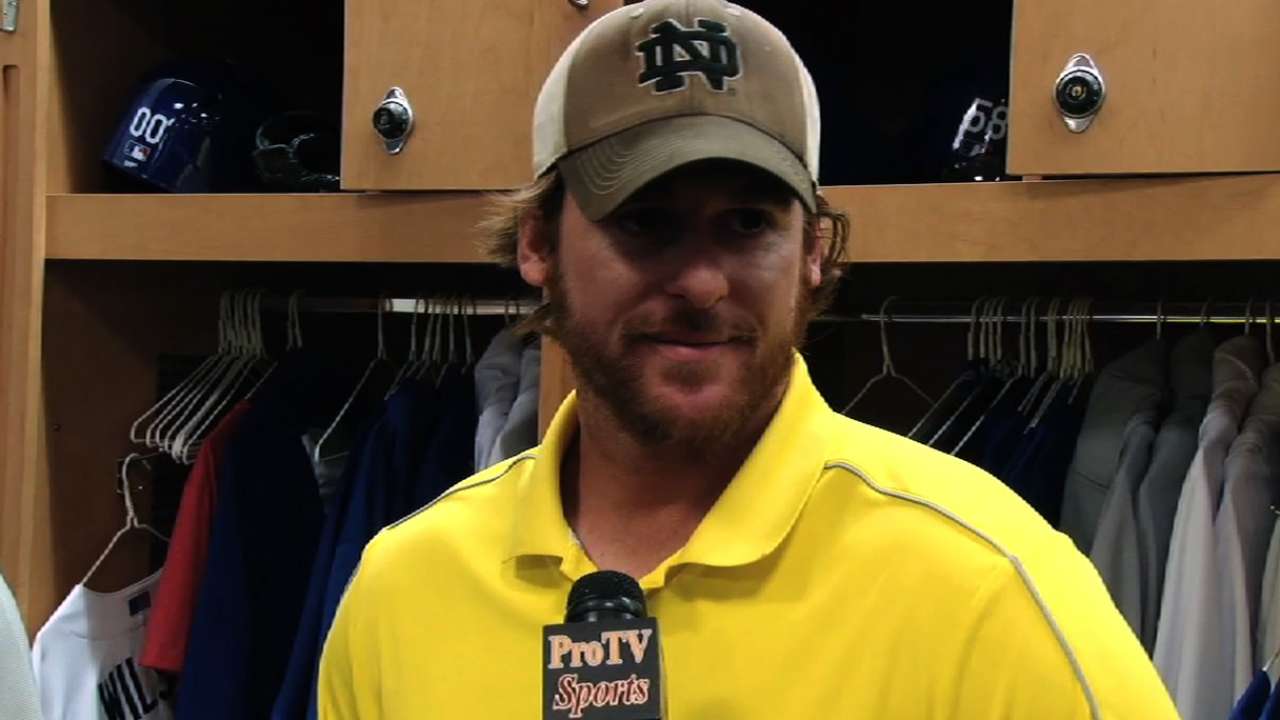 GLENDALE, Ariz. -- Dodgers pitcher Chad Billingsley threw breaking balls off a mound Saturday for the first time since undergoing Tommy John surgery last April 25.
"It had good spin, I've just got to get the feel back and the release point," said Billingsley. "I definitely was a little rusty."
Billingsley threw fastballs, changeups and curveballs in a bullpen session.
"I'll mix in cutters next time, I'm not sure when," Billingsley said. "We'll see how the arm reacts from this."
Billingsley said he was confident he wouldn't have a problem Saturday because he had "flipped" curves while playing catch on flat ground previously.
Billingsley hasn't had a setback since starting his rehab.
"I've been very lucky," he said. "At this stage of the rehab, we're really testing it, stressing the ligament a little more, building strength into it."
Ken Gurnick is a reporter for MLB.com. This story was not subject to the approval of Major League Baseball or its clubs.