Ellis has reservations about new collision rule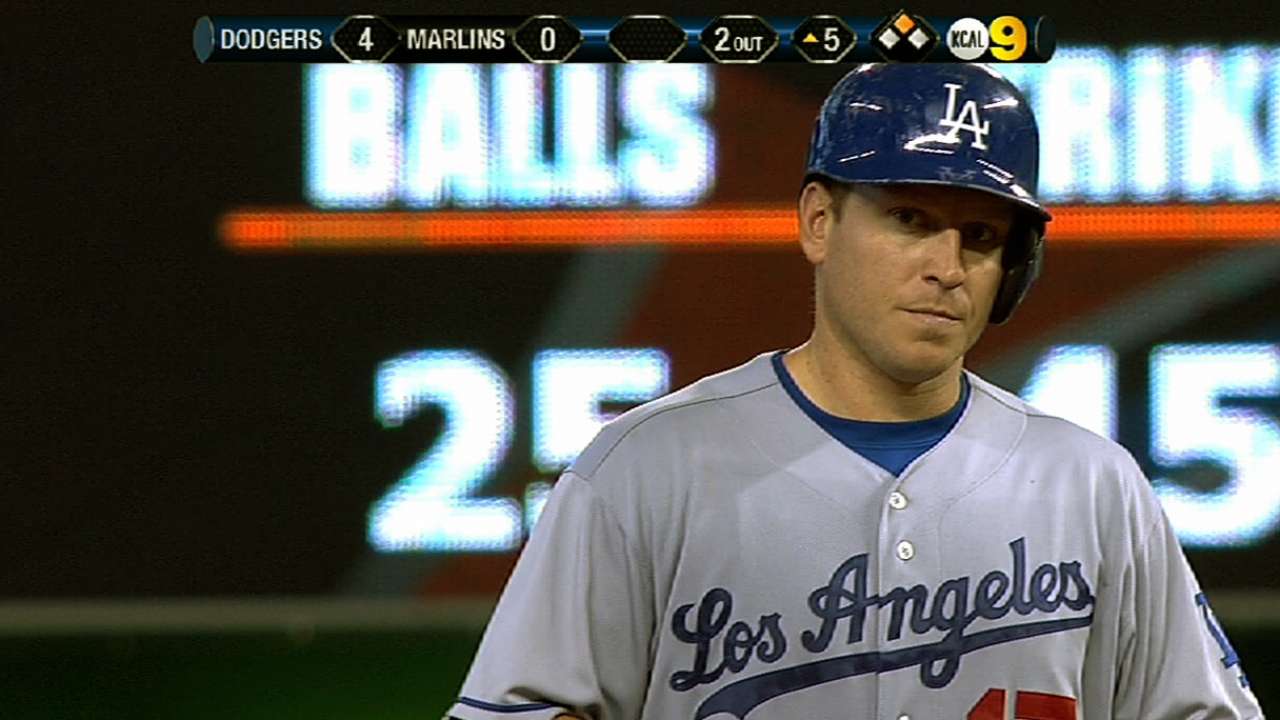 GLENDALE, Ariz. -- A.J. Ellis was as diplomatic as a catcher can be when asked about Major League Baseball's new rules on home-plate collisions.
"I understand they're trying to make the game safer, and I appreciate them wanting to protect the guys that play the position," said the Dodgers catcher. "It's a physically demanding position, and we know the risk of injury. It's part of what we signed up for. I just hope they don't use the rule to hide behind concussions. It's more for orthopedic injuries."
Ellis said he was part of the conversation with the Players Association as the terms of the rule were negotiated and said he fears that the rule change will take away "the game-changing or game-saving play that can be the difference between winning and losing."
"You can rob home runs and make tough plays up the middle, and I don't see them take those plays away," he said. "It's ingrained in us to block the plate."
Ellis said if the rule change is motivated by the serious ankle injury Giants catcher Buster Posey suffered in a collision three years ago, self-regulation might be a better route to take.
"Now it's like rules protecting quarterbacks in the NFL -- you want to keep your best players on the field," he said. "But the Giants took steps by not having Buster involved in plays where his body is in harm's way. In our organization, maybe I'm a little more expendable. That's where my value to the team lies."
Tim Federowicz, Ellis' backup, doesn't like the change either.
"I don't agree with it, but I guess we have to live with it," he said. "I didn't think it was going to pass. I guess I've got to learn a new technique tagging guys out. But when the ball takes you into the path of the runner, our priority is to catch the ball. There will be a lot more ejections and arguments."
Ken Gurnick is a reporter for MLB.com. This story was not subject to the approval of Major League Baseball or its clubs.