Reed is opening eyes at Dodgers camp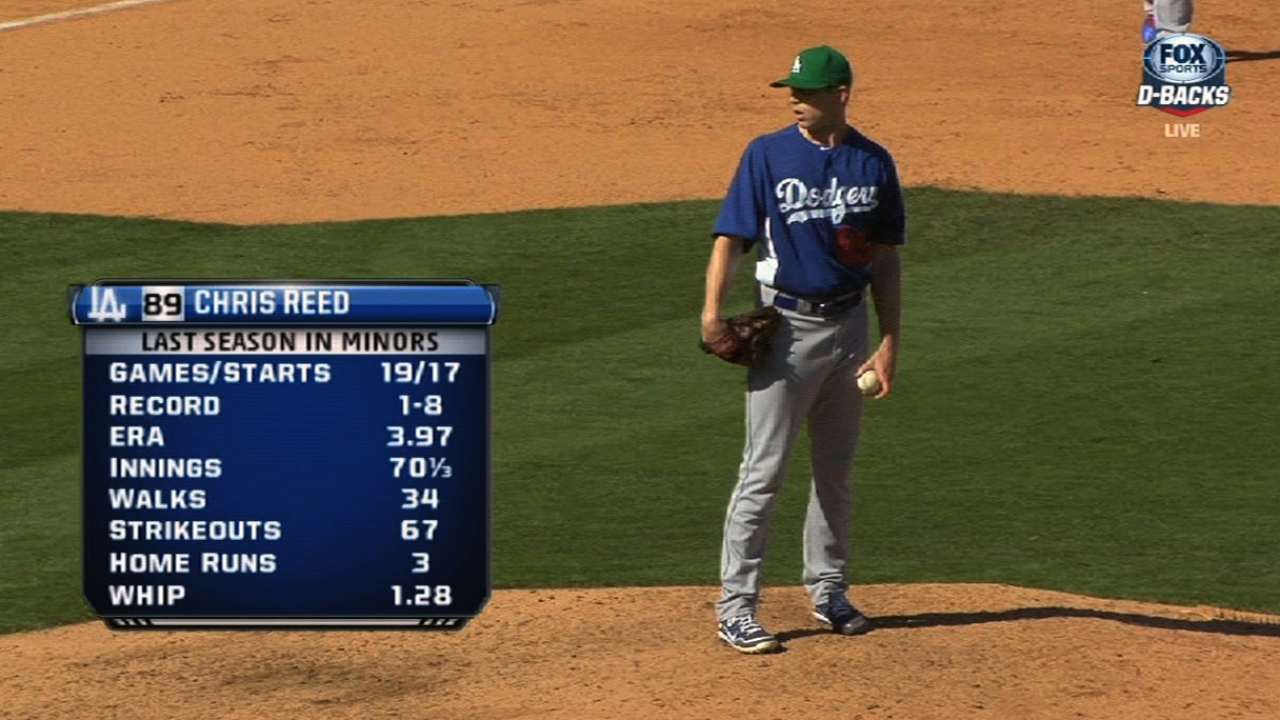 GLENDALE, Ariz. -- While throwing two shutout innings in Monday's scoreless intrasquad game, Dodgers left-handed prospect Chris Reed struck out former Chattanooga Lookouts teammate Yasiel Puig.
"The scouting report is to bust him in because he likes to get his hands extended, then offspeed away," said Reed. "It's funny, when he got called up and made a lot of noise, we were wondering how long it would take the pitchers to figure it out. They did. And he made adjustments, too. It's a cat-and-mouse game."
Reed is a former first-round Draft pick out of Stanford who is being worked as a starting pitcher, although some believe his future is in relief. He hasn't received the attention of another former first-rounder, Zach Lee, or 17-year-old Mexican wunderkind Julio Urias, but Reed got the ball Monday and opened some eyes.
"Any time you go out and have success, it feels good," he said. "I was amped up. But I still have quite a few things to work on."
Ken Gurnick is a reporter for MLB.com. This story was not subject to the approval of Major League Baseball or its clubs.