Dodgers ready for camp battle -- in ping-pong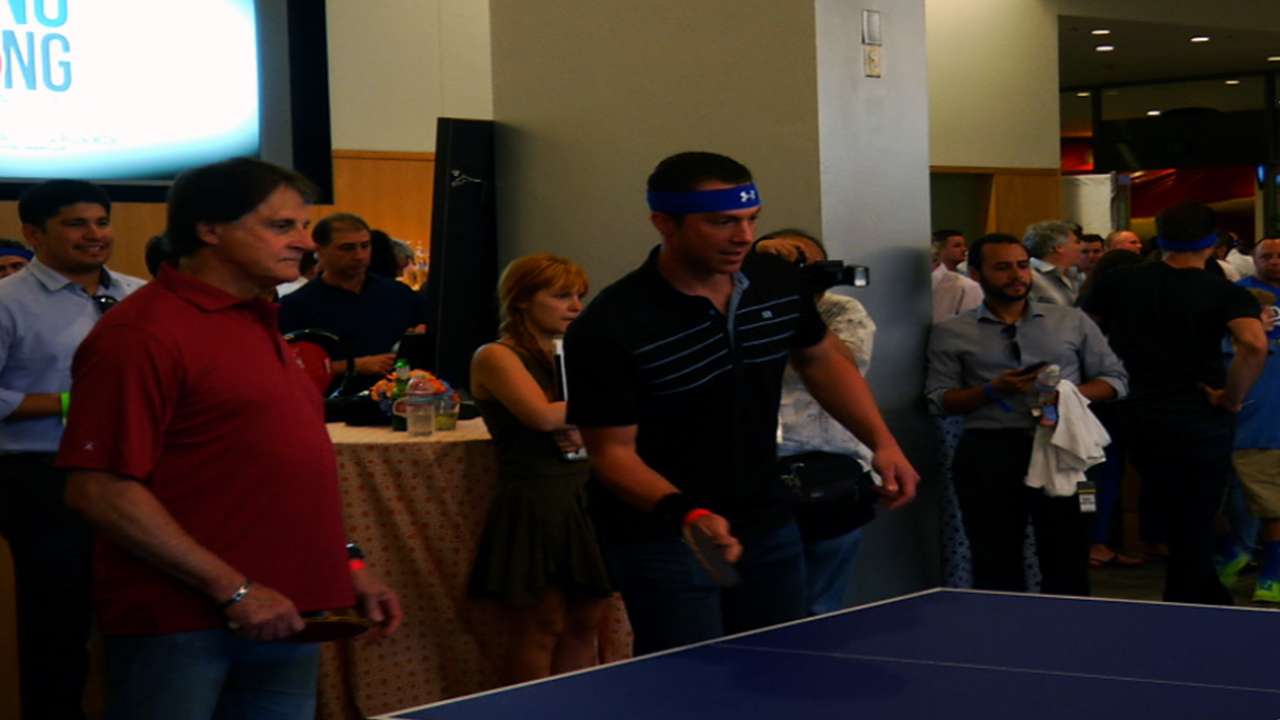 GLENDALE, Ariz. -- The ping-pong table that is the focal point of the Dodgers' clubhouse becomes the official venue of the club's annual double-elimination Spring tournament on Monday.
Clayton Kershaw is the tournament organizer and self-proclaimed commissioner, mostly because he's the best player in the room.
He also takes pride in the way the game has helped bond teammates and provide a competitive diversion from the monotony of early camp.
"It's a fun idea," Kershaw said. "It's a good way to get to know guys, especially the new guys in camp. The younger guys really like it and it's a good way for them to get to know everybody."
Sixteen players were randomly paired for the doubles tourney. Playing rules and the draw were displayed on hand-drawn posters provided by assistant commissioner, Ellen Kershaw.
"If Ellen doesn't make the posters," said her husband, "this thing is not nearly as official."
Ken Gurnick is a reporter for MLB.com. This story was not subject to the approval of Major League Baseball or its clubs.