Puig's offseason a tale of two extremes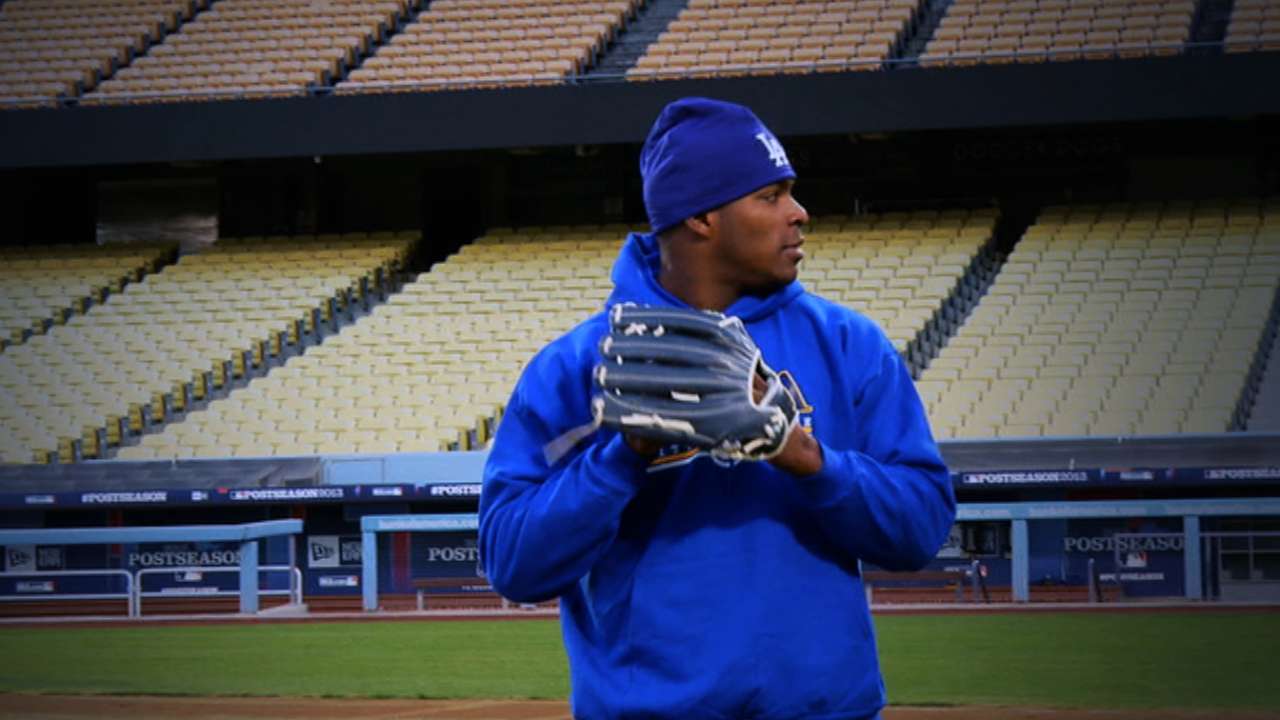 LOS ANGELES -- Dodgers outfielder Yasiel Puig has had an eventful offseason, and general manager Ned Colletti has seen both the good and the bad.
One afternoon in November, Colletti looked out of his office window at Dodger Stadium to see Puig throwing batting practice to 50 Little Leaguers. Then a little over a month later, Colletti got notice that Puig had been arrested in Florida on a charge of reckless driving.
"It's a very interesting dynamic," Colletti said on Wednesday. "I see a lot of different sides of it. I don't condone what he's done. I don't know if it's ironic, but it's interesting to me that since the offseason began he spent a lot of time in L.A. and he really spent a lot of time with kids, playing baseball with kids. So he's setting this great example and doing stuff that I haven't really seen many big league players ever do.
"I can't remember the last time I looked out my window and saw 50 Little Leaguers out there and a player as the ringleader of the group. At the same time, there are boundaries that you've got to stay in. It's part of growing up and being responsible. That's a key thing for us, and a key thing for him."
Puig, 23, was also arrested in April in Tennessee and charged with reckless driving and speeding. Those charges were dropped in November.
Austin Laymance is a contributor to MLB.com. This story was not subject to the approval of Major League Baseball or its clubs.