Dodgers see Quentin for the first time since ...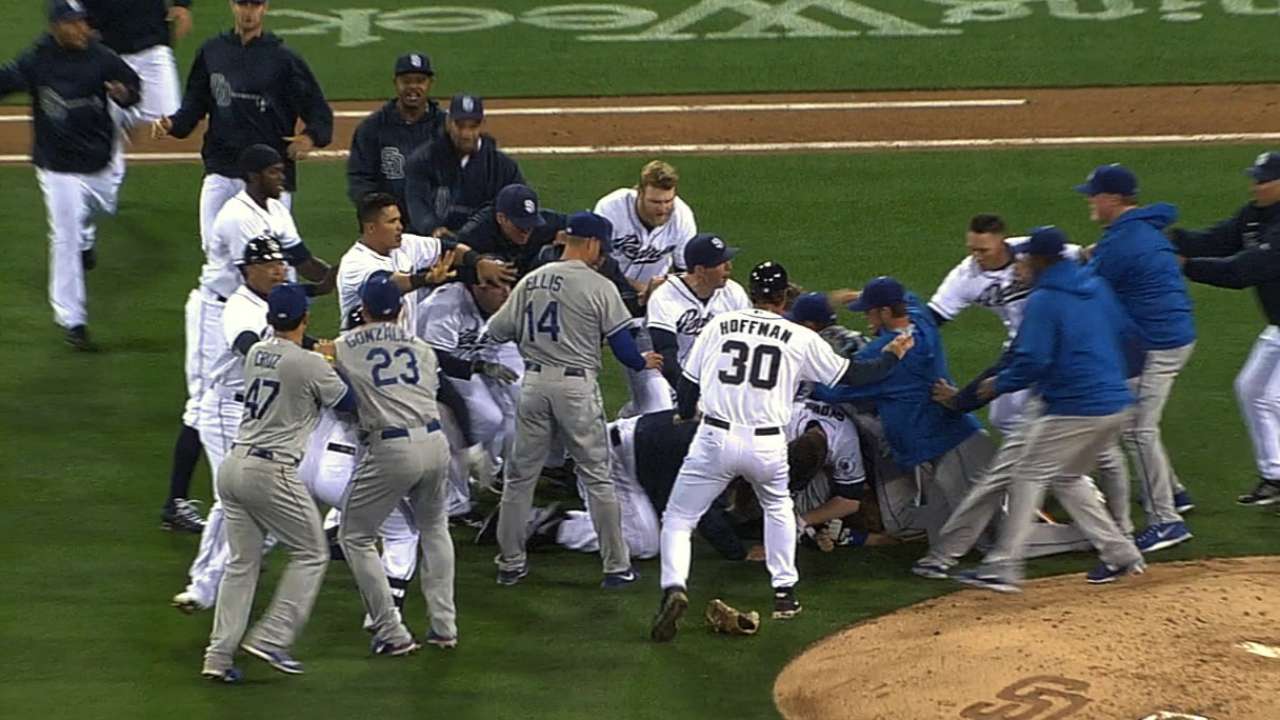 LOS ANGELES -- The Dodgers will see Carlos Quentin in the batter's box on Tuesday for the first time since the Padres' outfielder broke Zack Greinke's left collarbone during a benches-clearing incident in San Diego on April 11. But Dodgers manager Don Mattingly said he doesn't expect any retaliation.
Mattingly said he doesn't think about the incident that kept Greinke sidelined for over a month and saw Quentin suspended for eight games, except when the media brings it up.
"I don't really want to stir it back up," the manager said.
The last time the Dodgers saw Quentin at the plate, Greinke hit him with a pitch and he charged the mound. Quentin barreled into the Dodgers' $147 million starter.
Quentin didn't travel with the Padres to Dodger Stadium for a three-game series April 15-18 because he was serving his suspension. He was held out of Monday's opener because of a sore left shoulder, the result of a collision with the outfield wall on Sunday night in San Diego. Quentin started in left field Tuesday and hit cleanup against Dodgers left-hander Ted Lilly.
Mattingly said his club is going to try to get Quentin out, even if that means pitching inside, and noted Quentin led the Major Leagues in being hit by pitches each of the past two seasons.
"I don't really anticipate anything," Mattingly said. "He gets hit a lot. If he gets hit, he gets hit. I don't mean that in a bad way. But it's the way you've got to pitch him.
"And if we get somebody hit, I'm not going to look at it like, 'OK we're starting a war here.' They're going to try and get us out and pitching in is part of that. You know when somebody is throwing at somebody. It's not really that hard to figure out. So if that's going on, that's going on. I don't anticipate it. I anticipate us trying to get him out."
Greinke and Quentin have since discussed the incident, and Mattingly said he doesn't get the sense that there will be any carryover.
"I really just don't think it's that big of an issue, I really don't," Mattingly said. "Maybe I'm underscoring it or underplaying it. It just doesn't feel like an issue."
Ken Gurnick is a reporter for MLB.com. Austin Laymance is an associate reporter for MLB.com. This story was not subject to the approval of Major League Baseball or its clubs.