Dodgers expected to activate Hanley on Tuesday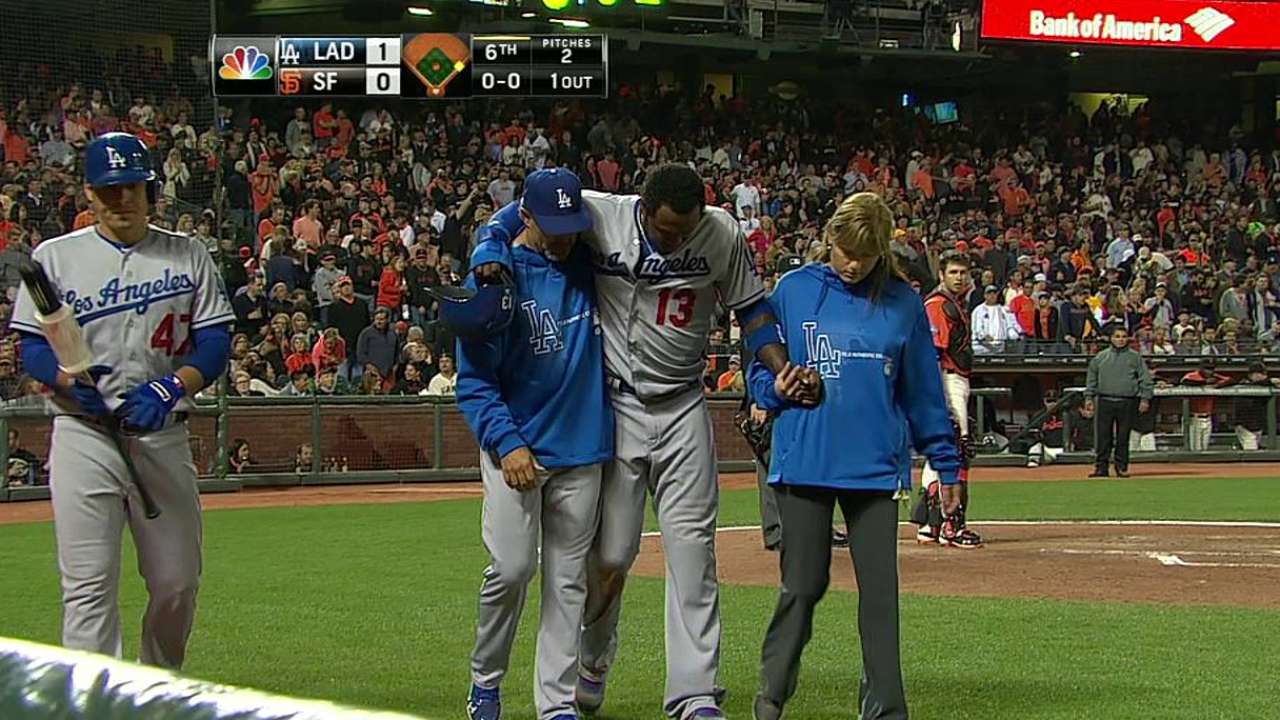 LOS ANGELES -- The Dodgers are expected to activate Hanley Ramirez from the disabled list on Tuesday. The shortstop made his third Minor League rehab appearance on Monday with no apparent issues from a strained left hamstring.
Ramirez played six innings at shortstop with Rancho Cucamonga on Monday night, and went 1-for-3 with a double. In three rehab games with the Quakes, Ramirez went 2-for-9 with two RBIs.
"I'm hoping to get Hanley back tomorrow," Dodgers manager Don Mattingly said after Monday's win over the Padres, 2-1.
Ramirez has played in only four games with the Dodgers this year.
He began the season on the disabled list, recovering from surgery to repair a torn ligament in his right thumb sustained while playing with the Dominican Republic during the World Baseball Classic in March. Ramirez returned earlier that expected on April 29. He went 5-for-11 in four games, including three starts, before straining his hamstring on May 3 in San Francisco while running the bases.
Austin Laymance is an associate reporter for MLB.com. Lyle Spencer is a columnist for MLB.com. This story was not subject to the approval of Major League Baseball or its clubs.