Dodgers call up Fife to make spot start for Capuano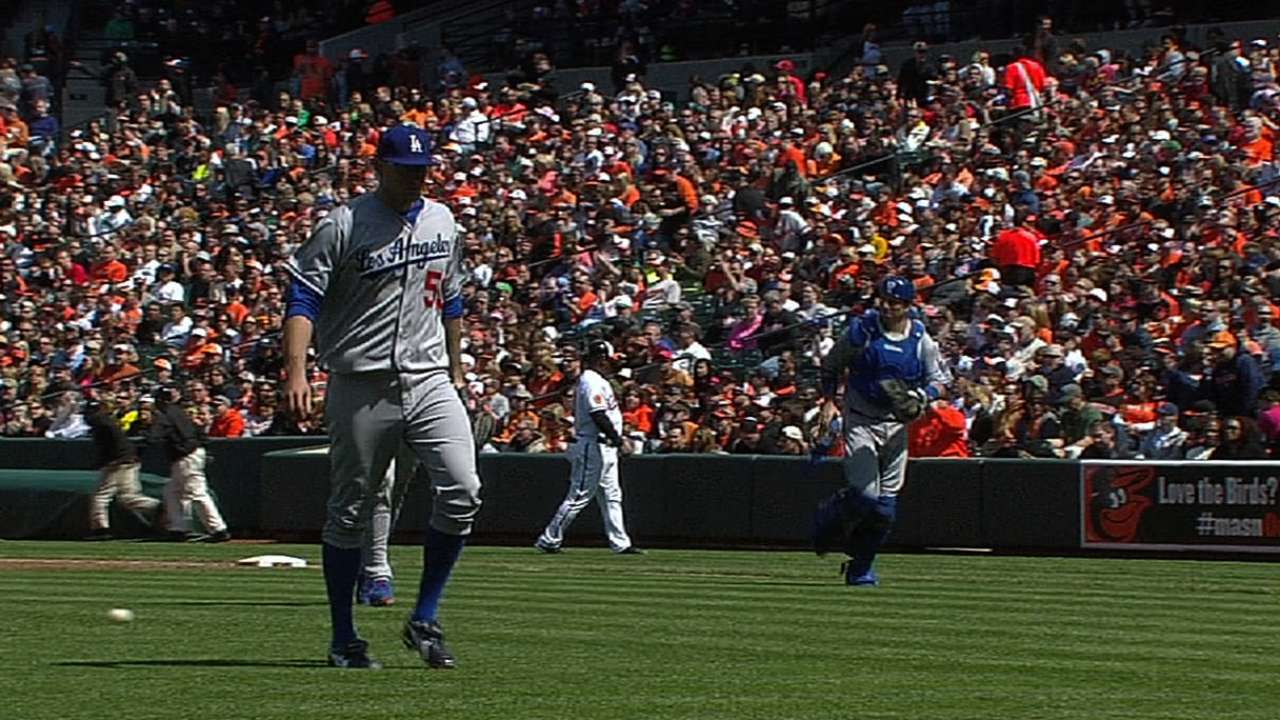 LOS ANGELES -- The Dodgers needed a spot starter for a second straight day on Monday, with right-hander Stephen Fife recalled from Triple-A Albuquerque to fill in for left-hander Chris Capuano against the Padres at Dodger Stadium. The team made room for Fife by placing outfielder Carl Crawford on the 15-day disabled list with a left hamstring strain.
Fife earned his first Major League win in seven career starts, charged with one run on five hits in 5 1/3 innings as the Dodgers prevailed, 2-1.
"It's pretty cool," said Fife, who struck out five against two walks. "This is the first one and you always remember it. And to do it in that fashion with a spot start, it's pretty awesome."
Capuano, nursing a strained triceps muscle in his pitching arm, was scheduled to have an MRI exam on Monday afternoon. Mattingly said he expects Capuano to start on Saturday, though the manager did not know the results of the MRI when he spoke to the media before Monday's game.
"I'm assuming, and I guess I shouldn't at this point with our club, he's going to be OK and he's going to make his next start," Mattingly said before Monday's game. "The only thing that will change that is if the MRI comes back and shows something that tells us differently. But as of this moment, I talked to him before he went [for the MRI], he feels like it will be no problem at all making that start. But again, at this point it's hard to assume anything. We'll let the MRI tell us, but right now I'm assuming he will be able to make that start."
Capuano said he strained his left triceps muscle during Wednesday's start vs. the Angels.
Fife made a spot start on April 21 at Baltimore when Chad Billingsley's elbow blew out. Fife allowed four runs on seven hits in 4 2/3 innings, then revealed he had a sore shoulder.
Fife was placed on the disabled list after that outing and pitched four innings in a rehab start with Class A Rancho Cucamonga on May 28. He was reinstated from the disabled list last week and sent to Albuquerque, where he was scheduled to start on Sunday, but was held back because of uncertainty regarding Capuano's health.
The Dodgers also used an emergency starter on Sunday at Colorado, when Matt Magill was called up to fill in for Hyun-Jin Ryu, who has a sore left foot.
Austin Laymance is an associate reporter for MLB.com. Lyle Spencer is a columnist for MLB.com. This story was not subject to the approval of Major League Baseball or its clubs.