Short-handed LA may have to get creative in finale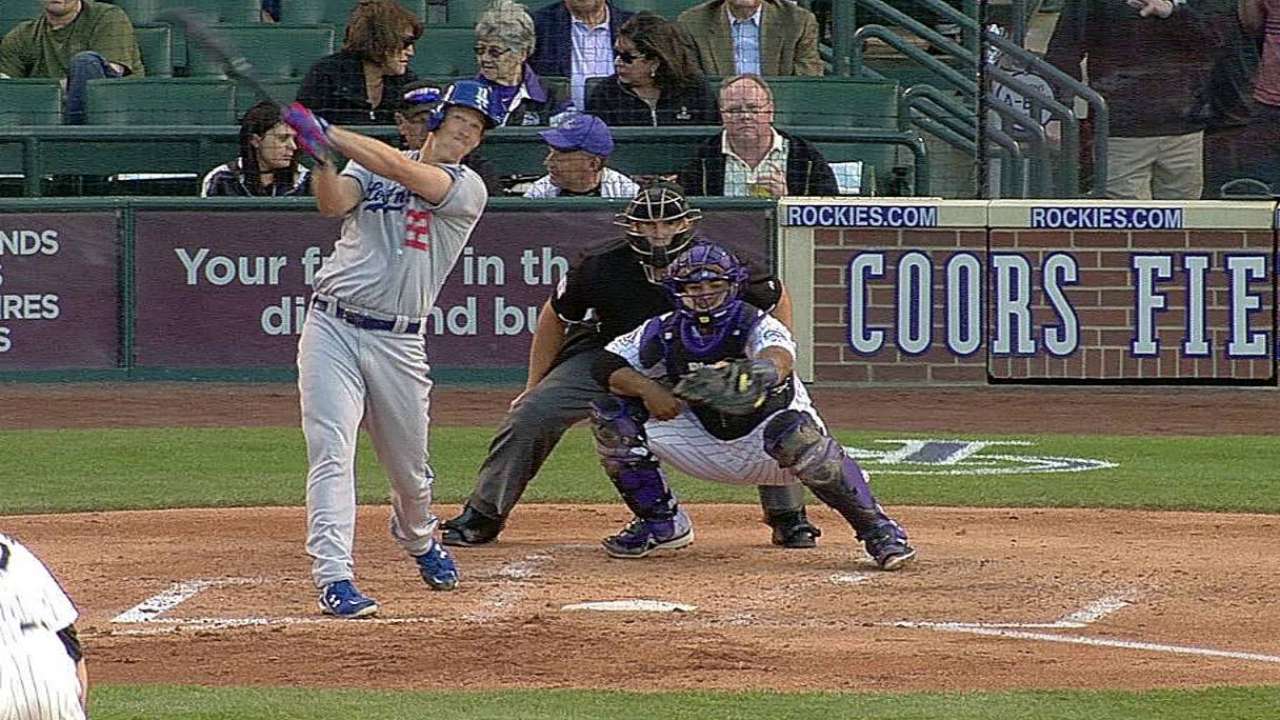 DENVER -- The Dodgers are playing so short-handed Sunday that manager Don Mattingly told pitchers Clayton Kershaw and Zack Greinke to have their spikes and bats ready for pinch-hitting duties in the finale at Coors Field.
In addition to Carl Crawford being unavailable with a tight left hamstring, second baseman Mark Ellis is hobbled, although Ellis wouldn't say what's wrong. He recently returned from a strained right quad. Jerry Hairston is playable, although his gait has looked pretty rough since he returned from a stint on the disabled list groin and knee issues.
Nick Punto started Sunday at second base, despite lower back soreness. Skip Schumaker started again in center field, although he's been dealing with a sore knee.
Mattingly hinted that a healthy body would arrive Monday -- speculated to be Cuban sensation Yasiel Puig.
"There will be another move," Mattingly said. "Right now, there are a lot of moving parts, so today is a short day. That's just the way it is, and we have to get through it."
Mattingly said Hanley Ramirez, who played shortstop Friday night and designated hitter Saturday night in his Class A rehab assignment for a strained hamstring, had a scheduled day off Sunday and would return to the field Monday. If all goes well, he could be called up by Tuesday night.
And pitcher Josh Beckett, disabled with numbness in his hand, left the club to fly to Texas for a Monday exam by nerve specialist Dr. Greg Pearl. Beckett said he's talked about his problem with other pitchers who have experienced numbness, but would not elaborate.
Ken Gurnick is a reporter for MLB.com. This story was not subject to the approval of Major League Baseball or its clubs.