Dodgers set to promote top Cuban prospect Puig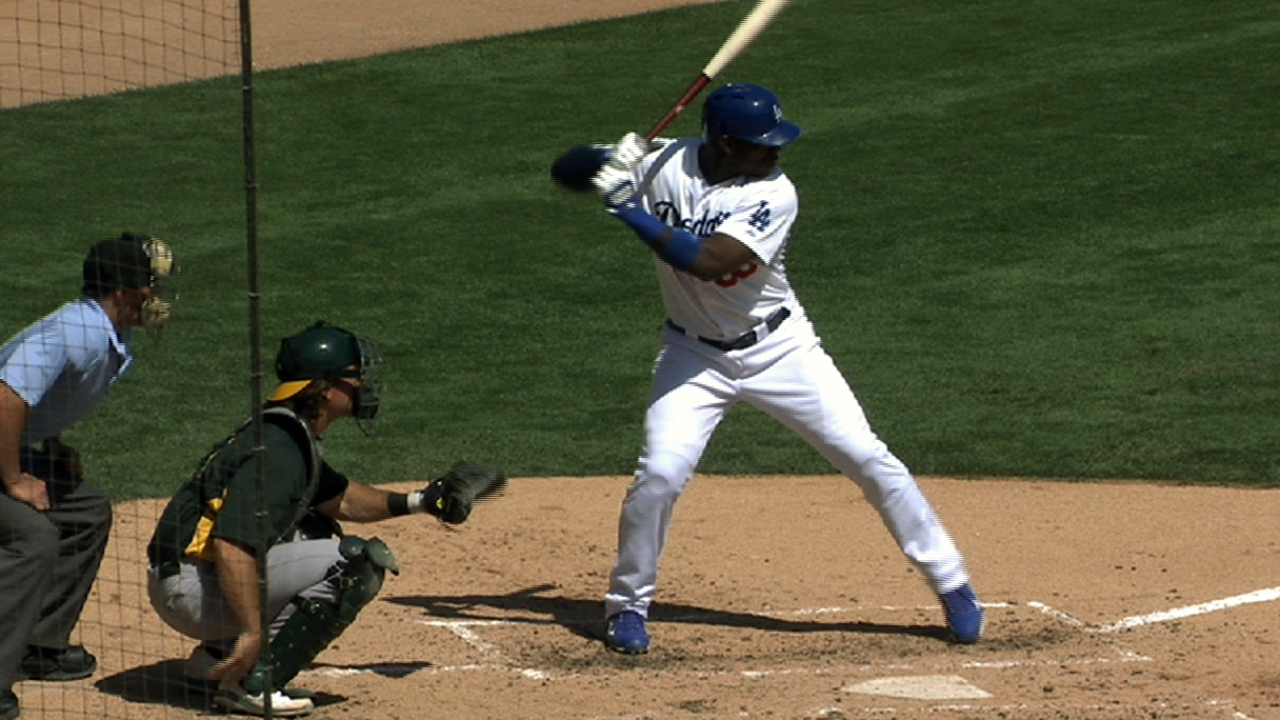 DENVER -- The Yasiel Puig era will begin Monday.
Carl Crawford's left hamstring injury left the team seriously short-handed in the outfield, and the Dodgers announced they will promote their top prospect from Double-A Chattanooga after Sunday's 7-2 loss by optioning spot starter Matt Magill back to Triple-A Albuquerque.
The expectation is that Crawford will miss only a couple games. He sounded less optimistic of that Sunday than he did Saturday, when he felt his hamstring cramp up running out a third-inning double that immediately forced him from the game, but with Matt Kemp on the 15-day disabled list, outfield depth is still thin.
"The only bad thing about this is, early in the year it was my right side, and this time it's the left side. My left side is where I get all my explosiveness from," said Crawford. "Hitting, running out of the box, running the bases, defense -- that's the side I push off with for everything."
Crawford said the tightness and soreness he now feels is similar to an injury earlier in the season, when he missed two games. He was unavailable Sunday, when Scott Van Slyke started in left field.
Ken Gurnick is a reporter for MLB.com. This story was not subject to the approval of Major League Baseball or its clubs.