Mattingly tossed after arguing sixth-inning call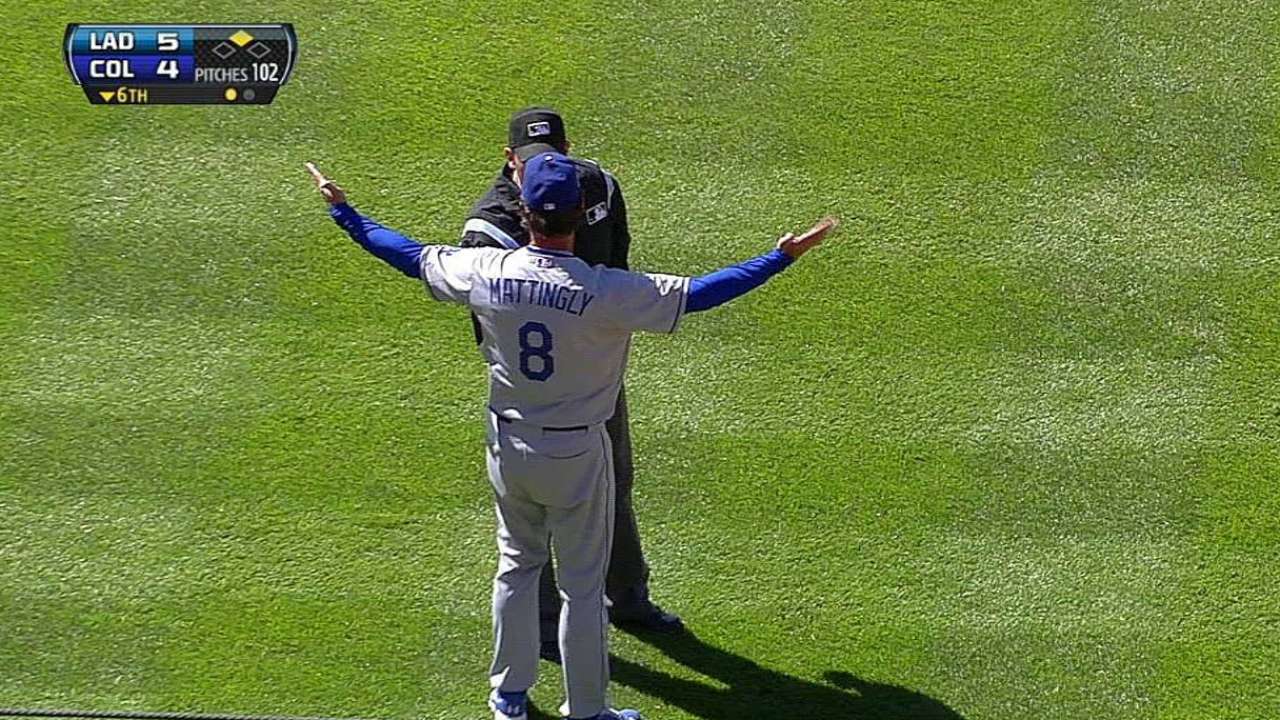 DENVER -- Dodgers manager Don Mattingly was ejected in the sixth inning of Saturday's game against the Rockies by first-base umpire Brian Knight for arguing a call on a comebacker to Zack Greinke.
With Nolan Arenado on first base and no outs, Greinke gloved Yorvit Torrealba's drive and threw to first to double-up Arenado.
Home-plate umpire Gerry Davis ruled that Greinke short-hopped the ball. Mattingly came out, and Davis called a meeting of the umpires. When they upheld the original call, Mattingly said something that drew an immediate ejection from Knight.
That sent Mattingly into a rage that lasted a few minutes as he followed Knight back to his position behind first base.
It was Mattingly's first ejection of the season.
After the game, Mattingly conceded the replay was "way too close for anybody to overturn it."
Ken Gurnick is a reporter for MLB.com. This story was not subject to the approval of Major League Baseball or its clubs.