League remains closer after Friday's blown save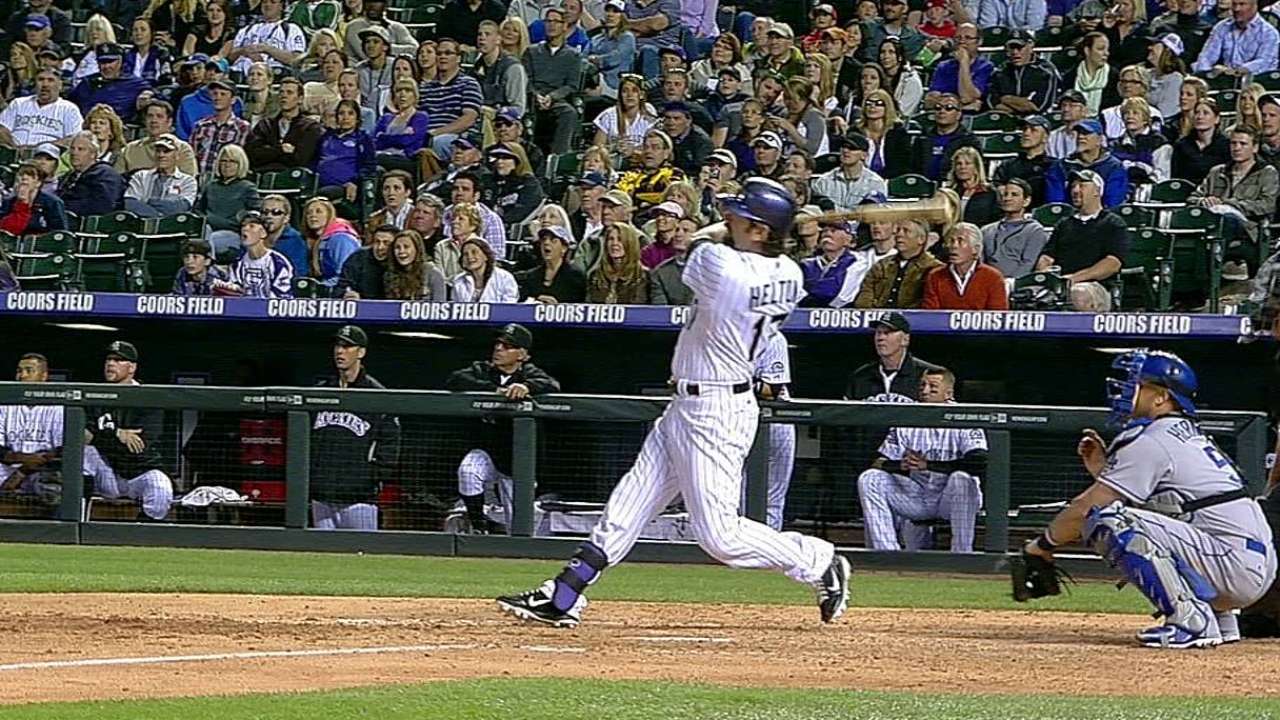 DENVER -- Dodgers manager Don Mattingly said he hasn't changed closers despite the game-tying two-run blast Brandon League allowed to Todd Helton in the bottom of the ninth Friday night.
"Not in my mind," said Mattingly, asked if he would make a change. "I don't want to be in between. We can talk about the game that gets blown, but the guy [Helton] is a pretty good player. It's not like he's walking guys and hitting a guy and there are bullets all over the yard.
"He made good pitches. He came in and attacked, and the guy had a good at-bat. Every time something happens you want to change, but I want to create some continuity and keep roles established."
Helton fouled off five two-strike pitches before unloading on the 11th pitch of the at-bat. Every pitch was a sinker, but Mattingly didn't second guess League for not throwing a splitter.
"He didn't try to go in, but that's what a good hitter does," Mattingly said. "You keep fighting as a hitter until the pitcher makes a mistake, and he did with the 11th pitch. I give my guy credit for throwing a bunch of good pitches that got fouled back in the stands instead of saying he didn't do his job."
Ken Gurnick is a reporter for MLB.com. This story was not subject to the approval of Major League Baseball or its clubs.