Injuries force Mattingly to get creative with lineup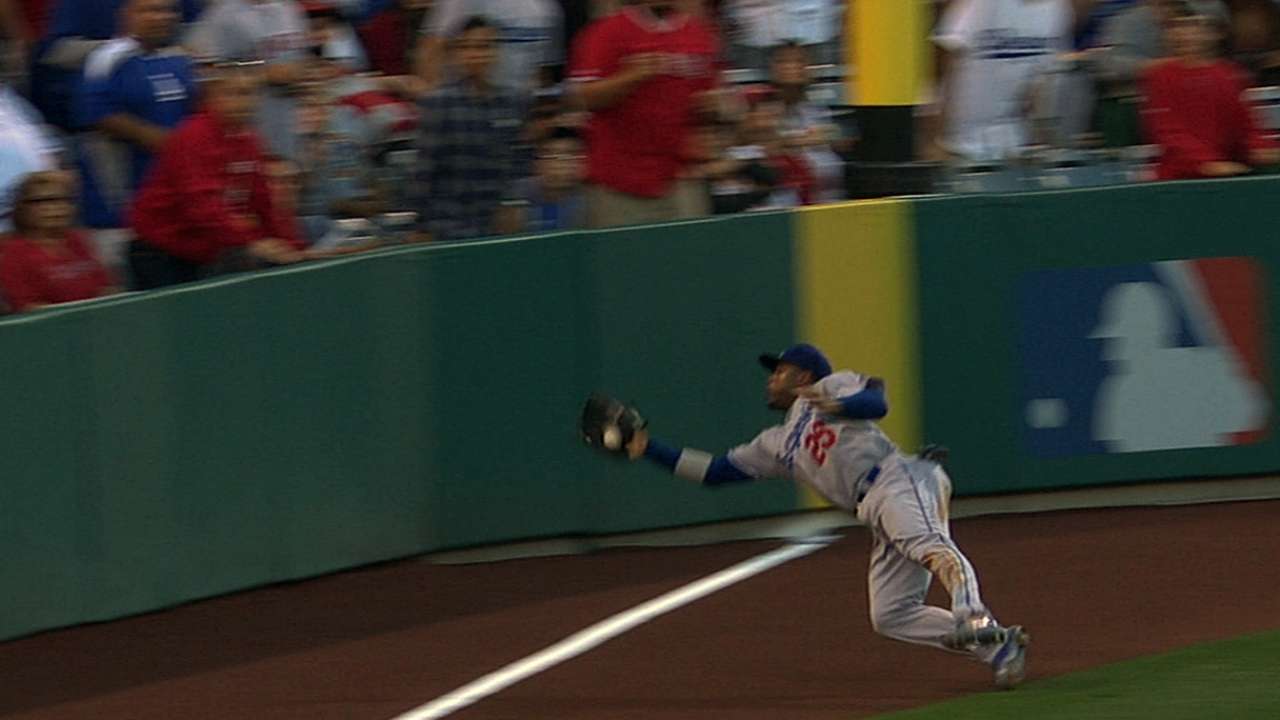 DENVER -- Carl Crawford, battered from running into the wall Thursday night against the Angels, did not start Friday night in Colorado, nor did catcher A.J. Ellis, who is trying to stay off the disabled list despite a strained left oblique muscle.
With Matt Kemp and Hanley Ramirez on the disabled list with hamstring injuries, manager Don Mattingly fielded a lineup that had Mark Ellis, who turns 36 next week, leading off for the first time this year, 37-year-old backup catcher Ramon Hernandez at cleanup and a cluster of starters nobody expected to be starting.
"It's not what we thought going into Spring Training," said Mattingly, who hit rookie Scott Van Slyke fifth with reserves Skip Schumaker in center and Juan Uribe at third base. "Yesterday, too, it felt like last year at times. I had Scotty fourth. That's not where he needs to be, but it's the spot you're in."
Despite all-around soreness, Crawford said he could have played Friday night, and Mattingly said Crawford's 1-for-18 record against Rockies starter Jon Garland was a factor.
"The computer got me," said Crawford.
A.J. Ellis said he's also day to day, but didn't rule out the possibility of winding up on the disabled list if his strained oblique takes longer than the three days he needed for a similar tweak during Spring Training. Ellis said he first felt it during batting practice Tuesday and he still can't swing a bat.
The decision on Ellis could rest on how desperate the Dodgers get in center field until Kemp returns. Andre Ethier started there Thursday night, but Mattingly went with Schumaker on Friday night to cover the vast expanse of Coors Field.
The Dodgers are short outfielders on the 40-man roster, which is why they are giving Yasiel Puig a crash course at Double-A Chattanooga. Tony Gwynn and Matt Angle have Major League experience there, but they are not on the 40-man roster.
Ken Gurnick is a reporter for MLB.com. This story was not subject to the approval of Major League Baseball or its clubs.