Kemp expected back after minimum 15 days on DL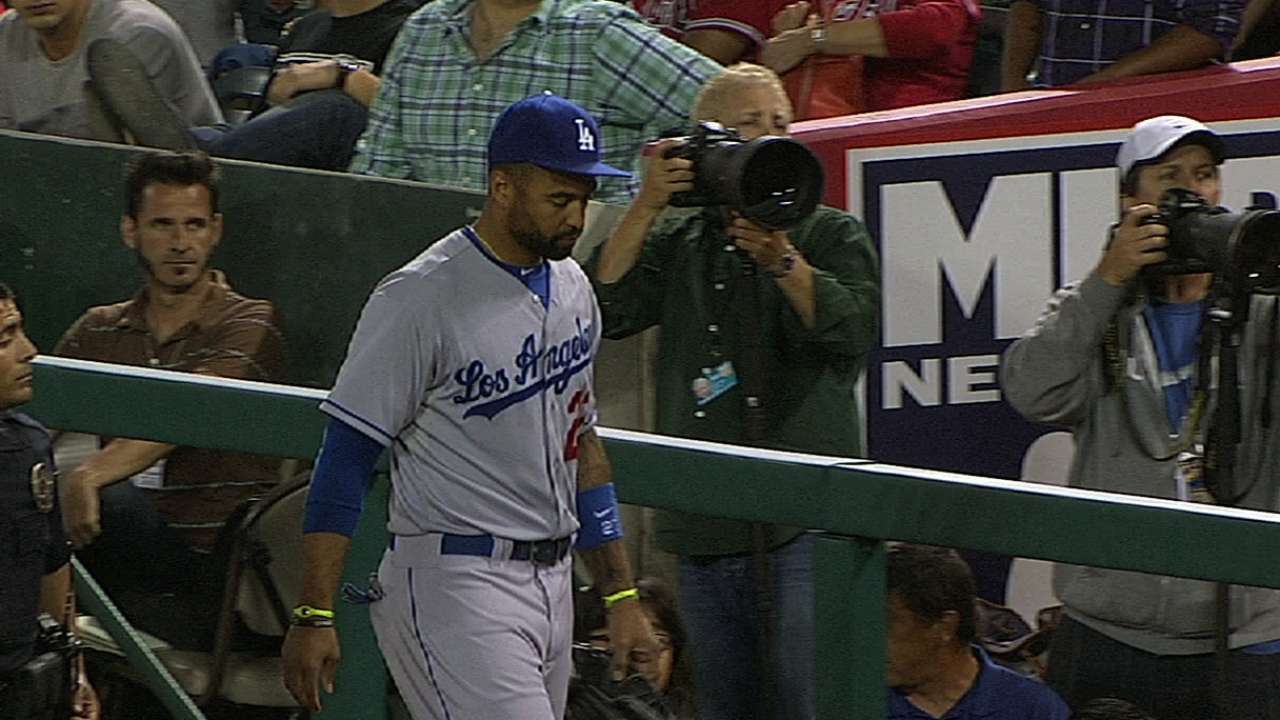 DENVER -- Center fielder Matt Kemp, sent to rehab his strained right hamstring in Arizona, is not expected to require more than the minimum 15 days on the disabled list, Dodgers manager Don Mattingly said Friday.
"We feel he's going to be ready in close to two weeks," Mattingly said of Kemp, who missed two months last year with a hamstring strain on his other leg.
Mattingly started Skip Schumaker in center field Friday night against the Rockies after having Andre Ethier there Thursday. The Dodgers did not call up a center fielder, and Mattingly said that decision will be revisited daily.
Kemp injured his shoulder last year at Coors Field, which is better known as a place to get bad hamstrings, not heal them. He has a home in the Phoenix area, trains there over the winter, and has the training and baseball facilities of the club's Camelback Ranch complex to use.
"We want all of the rehab guys to go there," said Mattingly. "Guys that live there, it's better for them than to travel with us and then they try to do too much. Guys don't like it [leaving the club], but we feel it's best.
"The organization I came from [New York Yankees], it was automatic. You'd go to Tampa [Spring Training complex], simple as that."
Mattingly said when Kemp is ready for rehab games, he would prefer they be no lower than Class A level, not in the Arizona Rookie League.
"You've got guys chucking that don't know where it's going," he said of the pitching. "They're raw."
Ken Gurnick is a reporter for MLB.com. This story was not subject to the approval of Major League Baseball or its clubs.