Dodgers add Moylan to 'pen, option Guerra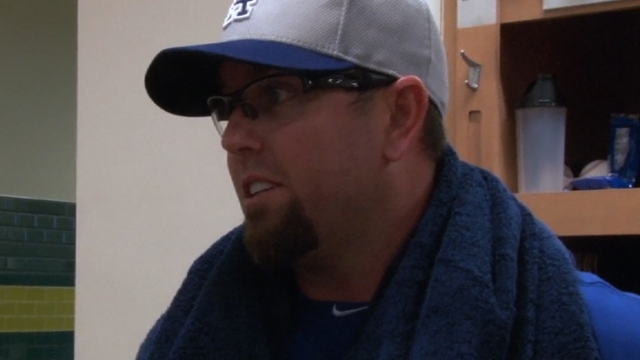 DENVER -- Veteran reliever Peter Moylan, who had a contract "out" that could have been exercised Friday, was promoted to the Dodgers' Major League bullpen from Triple-A Albuquerque for their weekend series against the Rockies.
Room on the 25-man roster was made for Moylan by optioning Javy Guerra to Triple-A Albuquerque. Room on the 40-man roster was made by transferring reliever Scott Elbert to the 60-day disabled list. That is a procedural move that will not prevent the Dodgers from activating Elbert next week.
Moylan spent the first two months of the season at Albuquerque, where he was 2-1 with a 3.52 ERA. The Dodgers didn't want to lose the 34-year-old Australian the way they did Kevin Gregg, another veteran reliever they allowed to leave after Spring Training. Gregg joined the Cubs, where he has six saves and a 0.63 ERA.
Gregg had a contractual guarantee to be added to the Major League roster by Opening Day or be released. The Dodgers released him to keep Aaron Harang in the bullpen for a week, then traded Harang for backup catcher Ramon Hernandez.
Moylan was limited to eight Major League games last year coming off shoulder surgery and signed a Minor League contract with the Dodgers.
Manager Don Mattingly said the sidearming Moylan can fill the role of long reliever that Jamey Wright handled last year, with the capability of being used late in games against certain right-handed hitters.
Moylan said he's feeling healthier than he has in years after a disappointing Spring Training in which he was still working to regain arm strength.
"My stuff wasn't there, and it wasn't a good showing," he said. "In Albuquerque, I got into the routine, and my shoulder responded."
Ken Gurnick is a reporter for MLB.com. This story was not subject to the approval of Major League Baseball or its clubs.