Beckett to see specialist about finger numbness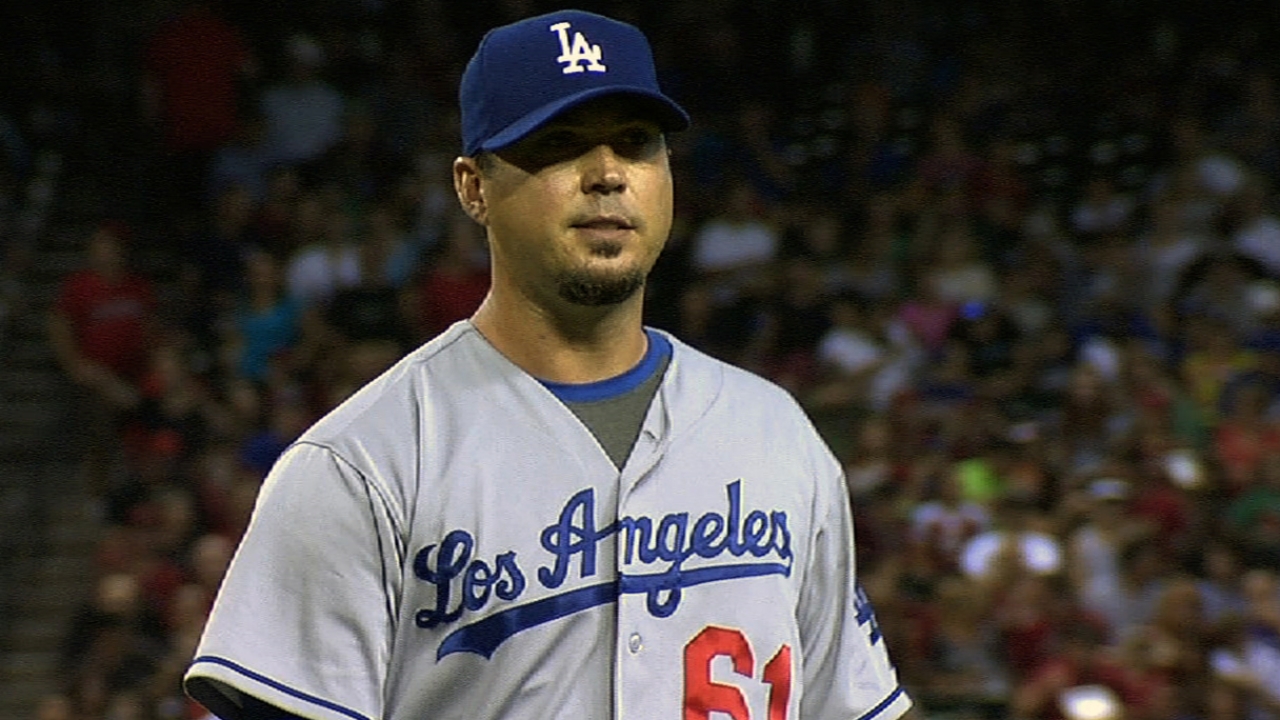 ANAHEIM -- Injured Dodgers pitcher Josh Beckett will see a nerve specialist on Monday, the next step in determining the cause of the numbing sensation in his fingers.
Beckett is scheduled to visit Dr. Gregory Pearl in Dallas, Texas, the same surgeon who operated on Cardinals pitcher Chris Carpenter's right shoulder last season.
Beckett, on the disabled list with a left groin strain, had his throwing program shut down last week after the numbness in his fingers continued during a bullpen session.
"The frustrating thing that I'm having right now is I don't have pain, I just have ineffectiveness and numbness where I can't actually feel the baseball," Beckett said on Thursday.
Beckett is 0-5 with a 5.19 ERA in eight starts this season. He said he continued to pitch despite the lingering issue because the Dodgers were short on starters earlier in the season after losing Chad Billingsley for the year and dealing with Zack Greinke's broken left collarbone.
"It's something I've been dealing with," Beckett said of the numbness in his right fingers. "I'm not sure exactly when it came on. It wasn't painful. At the time we were losing starters left and right, so I felt like I needed to pitch because I didn't have any pain."
While Beckett is still searching for answers as to the source of the issue, his strained groin has progressed to the point where the veteran was able to run on Thursday.
"I don't think my groin is going to hold me back anymore once we figure out what's going on with the other stuff," Beckett said.
Austin Laymance is an associate reporter for MLB.com. This story was not subject to the approval of Major League Baseball or its clubs.