Ellis nurses oblique issue as Federowicz gets start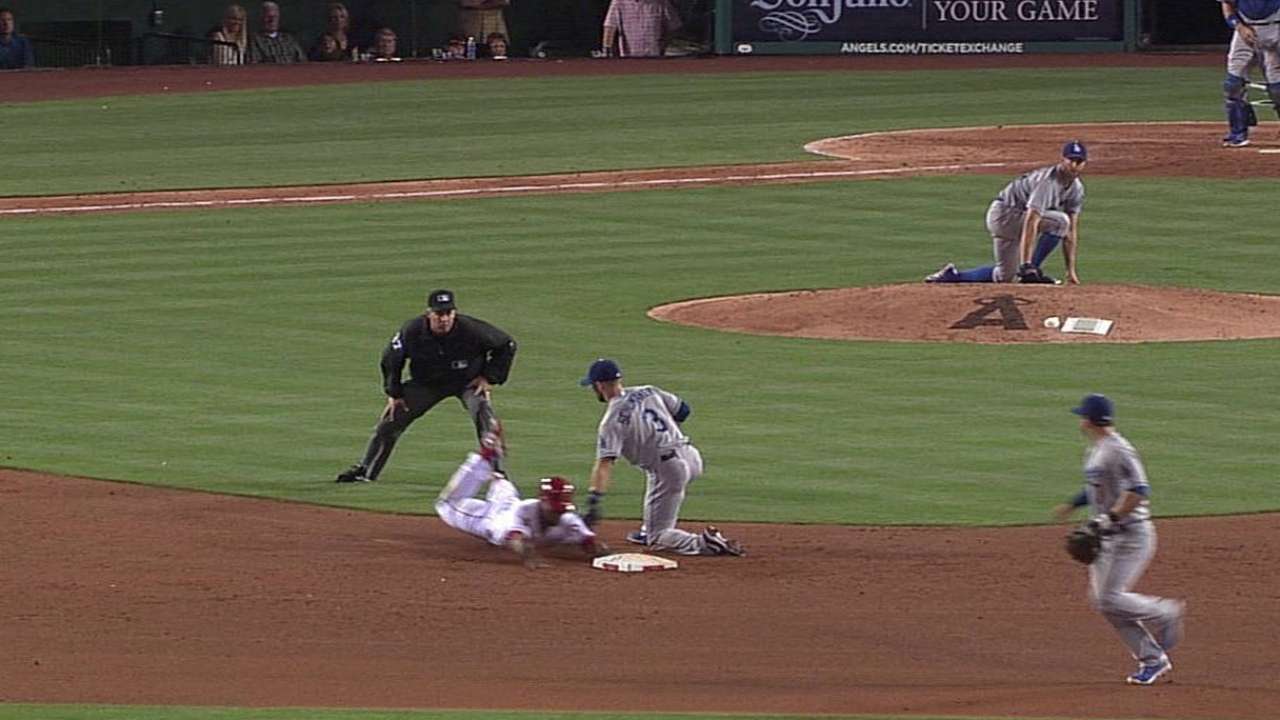 ANAHEIM -- Dodgers catcher A.J. Ellis is dealing with an issue in his left oblique, manager Don Mattingly said on Thursday.
Ellis was held out of the lineup for Thursday's Freeway Series finale against the Angels.
"We feel like it's a day or two days," Mattingly said on Thursday afternoon. "We'll see how that goes."
Could Ellis require a stint on the disabled list?
"If this thing would go the wrong direction, it would be [a DL situation]," Mattingly said.
Ellis played Tuesday's game against the Angels with discomfort in his left side, but was able to throw out Erick Aybar attempting to steal second and went 1-for-3. The catcher dealt with a similar issue during Spring Training, but only missed a few days.
With Ellis' health in question, the Dodgers recalled catcher Tim Federowicz from Triple-A Albuquerque on Thursday to fill the roster spot that opened when Matt Kemp was placed on the disabled list with a mild right hamstring strain.
Federowicz was the starting catcher on Thursday, with veteran catcher Ramon Hernandez getting the start as the designated hitter.
Austin Laymance is an associate reporter for MLB.com. This story was not subject to the approval of Major League Baseball or its clubs.