Adrian not happy with his defense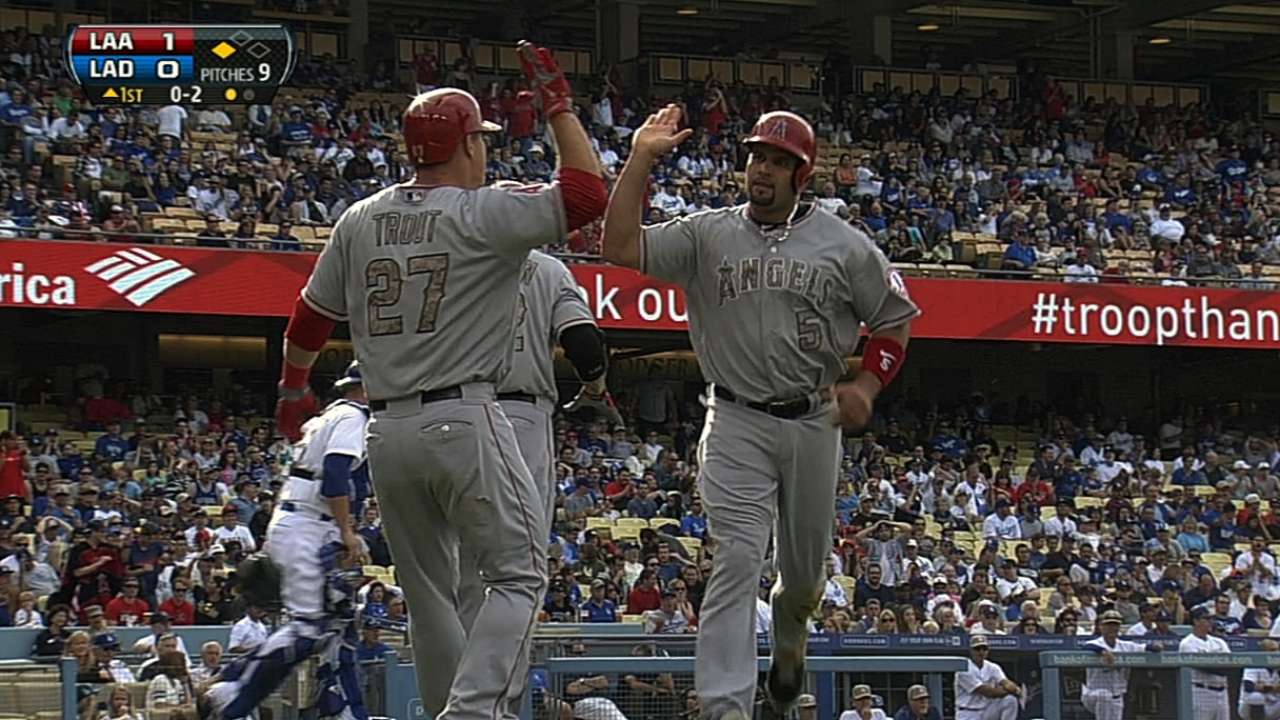 LOS ANGELES -- Dodgers first baseman Adrian Gonzalez is not pleased with his defense this season.
Gonzalez committed an error on a bunt in the second inning on Monday, his second in the past four games. His six errors in 45 games at first base this season are his most since 2010, when he had eight with the Padres in 159 games.
"I am disappointed with the way I'm playing defense," said Gonzalez, a three-time Gold Glove Award winner. "Not so much ground balls, but like the line drive off my glove or the popup down the line. Those are plays I need to make."
Gonzalez was on the field early at Dodger Stadium taking ground balls before Tuesday's Interleague game against the Angels, something he was unable to do over the past few weeks because of a strained neck. Now that he's not limited by that injury, the All-Star can expand his pregame routine.
"Coming out early, I can work on things like my throws without all the stuff that goes on during regular batting practice with balls flying all around," Gonzalez said. "I can get more repetitions and get in synch."
While Gonzalez was working on ground balls, those are plays that have not given him trouble. He has two errors on flips to first base, one on the bunt, one on a fly ball, one for coming off the bag early and another on a tough hop.
"On the flips, I've had some miscommunication with the pitchers and that's my fault," Gonzalez said. "I've got to read them better. Those are my errors and I need to do a better job. It's frustrating."
Austin Laymance is an associate reporter for MLB.com. This story was not subject to the approval of Major League Baseball or its clubs.