Kemp exits after HBP causes numbness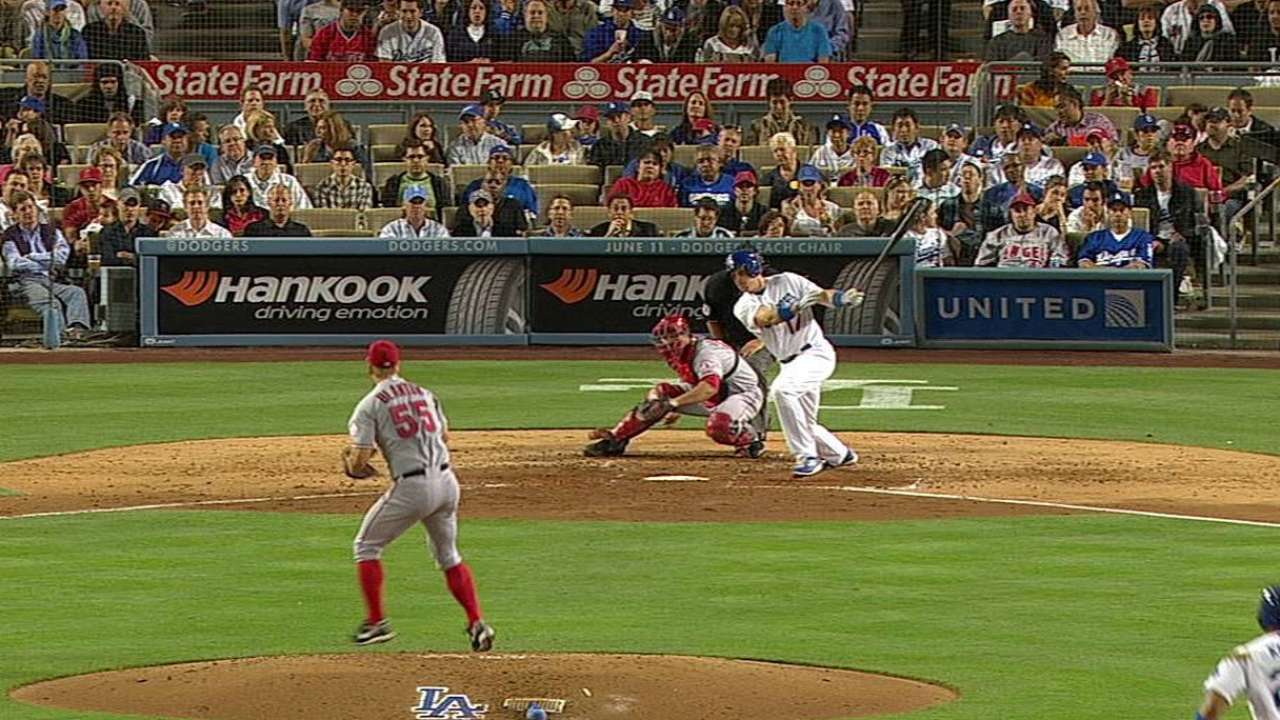 LOS ANGELES -- Dodgers outfielder Matt Kemp was hit on his right elbow by a Joe Blanton pitch in the second inning of Tuesday night's 3-0 win over the Angels, causing numbness that led to his removal from the game in the ninth.
Kemp said he hopes to play on Wednesday when the Freeway Series resumes in Anaheim, but will have to see how his elbow responds.
"The ball took off inside," Kemp said. "Joe wasn't trying to do it on purpose. He busted me in and said he was sorry. It got me really good. It hit a nerve by the elbow and gave me a numbing sensation the rest of the game."
By the seventh inning, Kemp had informed manager Don Mattingly that he was experiencing some numbness in his elbow. The manager replaced Kemp in center field with Skip Schumaker in the top of the ninth.
"As the game went on, he didn't feel like he could throw," Mattingly said. "I think he probably had some inflammation in there. He got hit pretty good, because right away it was hurting."
Kemp told Mattingly that he was not limited at the plate, only in the field. He batted fifth for the first time since 2010, and went 1-for-2 with a double and a run scored after he was hit by the pitch. Kemp just missed his third home run of the season on a deep fly ball in the fourth that Angels center fielder Mike Trout hauled in on the warning track.
"I hit the ball hard, just too high," Kemp said.
Mattingly said after the game that he does not expect to keep Kemp in the No. 5 hole for an extended period.
Austin Laymance is an associate reporter for MLB.com. This story was not subject to the approval of Major League Baseball or its clubs.