Hanley could hit Minors on Thursday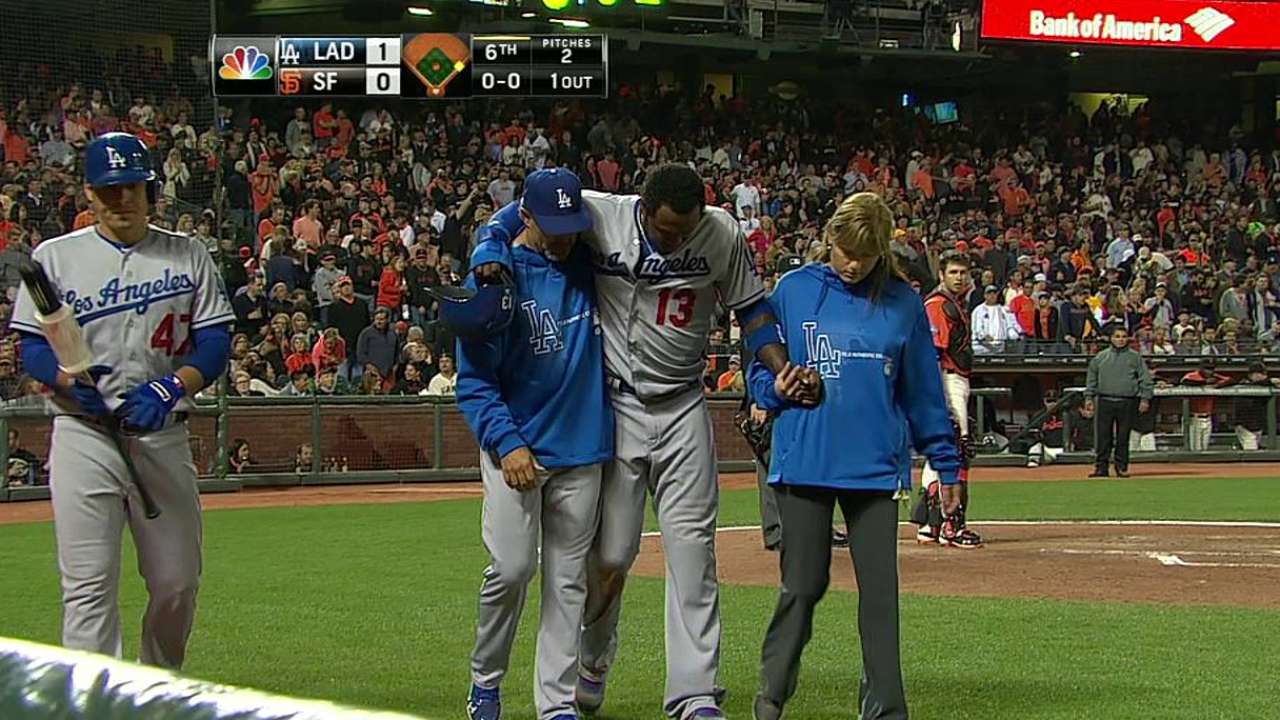 LOS ANGELES -- Injured shortstop Hanley Ramirez could begin a Minor League rehab assignment as early as Thursday, according to Dodgers manager Don Mattingly.
Ramirez tested his strained left hamstring by running the bases on Tuesday for the second straight day. He also fielded ground balls and took batting practice on the field before the Dodgers' game against the Angels.
"Hanley was really good today," Mattingly said. "It sounds like if everything goes well, Hanley is getting close to going out [on a rehab assignment] later this week, maybe Thursday or Friday."
Ramirez has been limited to only four games with the Dodgers this season. He began the year on the disabled list, recovering from the surgery on his right thumb he underwent to treat an injury sustained while playing for the Dominican Republic during the World Baseball Classic. Ramirez returned earlier than projected, only to strain his hamstring running from first base to third on May 3 in San Francisco.
Austin Laymance is an associate reporter for MLB.com. This story was not subject to the approval of Major League Baseball or its clubs.