Frustrations continue for Kemp vs. Cardinals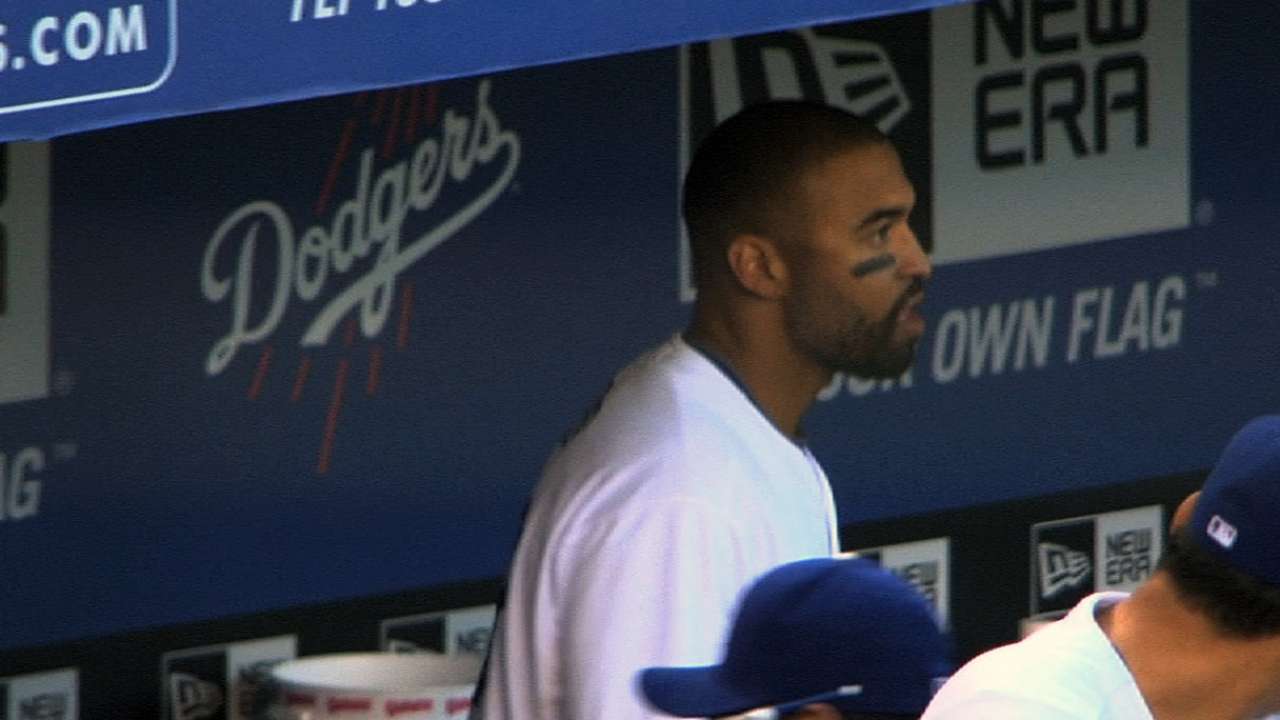 LOS ANGELES -- The Dodgers are not giving up on Matt Kemp, even though he was held out of the starting lineup for Sunday's series finale against the Cardinals, and was pulled from Saturday's game in a double-switch in the top of the seventh inning.
Kemp entered Sunday's game as a pinch-hitter in the eighth inning and hit into an inning-ending double play.
While Kemp is hitting .260 with just two home runs in 48 games and was visibly upset Saturday when manager Don Mattingly removed him from the game in favor of Skip Schumaker, the organization knows it won't reach its lofty goals without the star center fielder.
"I think we just stay with him, show confidence in him that he's going to come out of it," Mattingly said before Sunday's game.
So why did Mattingly choose to exclude Kemp from Sunday's lineup in favor of Schumaker?
"Today, Matt not playing is the best thing for him, it's the best thing for us," Mattingly said. "For him to be having struggles and being frustrated is not good for a guy. It seems like the timing is kind of right."
Kemp has maintained that offseason surgery on his left shoulder is not to blame for his slow start and lack of power, but Mattingly thinks the All-Star could have picked up some bad habits with his swing while playing through the injury last season.
"It doesn't seem like he's hurting anywhere, and if he's wincing and playing in pain, he's not telling anybody," Mattingly said.
The Dodgers medical staff has limited Kemp in the weight room, but might soon allow him to do more to strengthen his shoulder.
"They've held him back for sure from doing certain things, and I think they're getting to a point where they may let him do some more of that," Mattingly said. "There has been talk about allowing him to start doing a little bit more weight training, allowing him to do some things that he hasn't been able to do."
And the Dodgers say they aren't considering sending Kemp to the disabled list to give him time to get right.
"I haven't heard that at all," Mattingly said. "I wouldn't really think Matt would want that at all."
Ken Gurnick is a reporter for MLB.com. Austin Laymance is an associate reporter for MLB.com. This story was not subject to the approval of Major League Baseball or its clubs.