Van Slyke dealing with stiff neck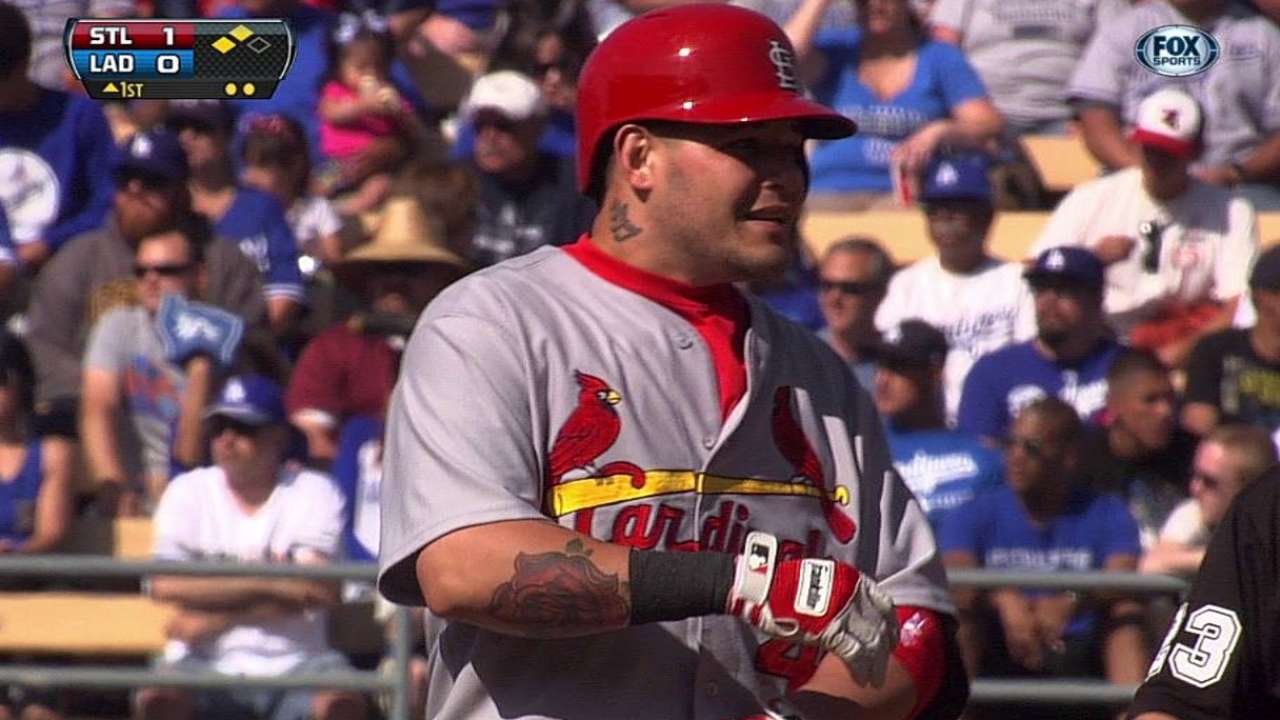 LOS ANGELES -- Dodgers outfielder Scott Van Slyke is dealing with a stiff neck after his attempted diving catch of Yadier Molina's double in Saturday's Dodgers win over St. Louis.
Van Slyke's uncertain status is one of the reasons the Dodgers delayed activating Jerry Hairston off the disabled list on Sunday. The club wants to see if Van Slyke's injury improves or requires disabling. Hairston can play the infield or outfield.
Van Slyke said he didn't think the disabled list would be necessary and that he could play if needed Sunday against the Cardinals.
"I wouldn't say it hurts, but it definitely tightened up," Van Slyke said. "If [manager Don Mattingly] needed me, I'd be able to play, but we just don't want to make it worse than it already is."
Van Slyke, playing left field, said his knee slammed into the turf as he reached for the ball, throwing his body weight to the left. He wound up with what he described as whiplash.
"If my knee didn't stick in the ground, I think I catch it," he said.
Van Slyke stayed in the game, but said moderate stiffness worsened overnight and he walked stiffly in the clubhouse on Sunday. Van Slyke said he can move his head from right to left, but not left to right.
Van Slyke has given the Dodgers some much-needed right-handed power since his May 10 promotion from Triple-A, after being taken off the 40-man roster over the winter.
Ken Gurnick is a reporter for MLB.com. Austin Laymance is an associate reporter for MLB.com. This story was not subject to the approval of Major League Baseball or its clubs.